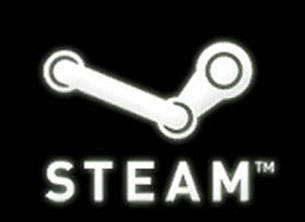 Ok let's get back into the groove .. Capsule Computers has a few STEAM GAMES to give away to a few lucky readers and followers.
Now first one is easy.  Lets get to 1050 followers on Twitter simply follow and RT  @capsulecomputer for a chance to win.
–
Next the GAME review we did a while back was a great success.  We're gonna be bring this back.  This time you can review anything you like from any major console, even handhelds such as Nintendo DS, PSP and iPhone.    Write up a review for your favourite game (make sure it's a game thats been released in the last 6 months (not too old) and post it in the FORUMS here.  We will not have a word limit this time but try and make it no longer than 1000 words as people tend to fall asleep after 700 words 😉
Depending on how many people enter we might give away 1 to 3 STEAM PC games just like last time.   If we only get less than 10 reviews .. Only 1 STEAM GAME will be given away .. if we get 15 reviews 2 STEAM games will be given away and if we hit 20 .. we will have 3 STEAM Games to give away .. so 3 lucky reviewers will win a game .. and who knows, we might throw in a 4th and 5th place if we get over 20 reviews.
NOW only 1 review per person.  So make it count thats why there isn't really a word limit but as I explained above.  No more than 1000 words.  The winners will have their reviews posted on Capsule Computers website. You'll be FAMOUS 😉
Ok well lets get cracking.  The Game Review competition for entries will close on FRIDAY the 1st Of January.  So you have a week to get working on it.  THERE WILL BE NO EXCEPTIONS .. Get in your reviews before the 1st Jan 2010.   Notifications and reminders will be sent out via Twitter so you don't forget.
Well thats it 🙂 lets get going and good luck with your reviews.  May the best one win.  Myself and the staff will check the forums daily to see whats been posted and take notes 😉