Sega's Yakuza 3 will be making its way over to Western shores in March 2010.  It's an amazing game that will be exclusively on Playstation 3 only.  Check out the details bwlow :
Kazuma and Haruka having severed their ties to the Yakuza world have left Kamurocho to seek a new life in Okinawa where they manage an orphanage for children. However, their peaceful life is soon interrupted when a series of events unfold pulling Kazuma back into the shadowy past he thought he had left behind in order to protect those he loves.
Making its first appearance exclusively on the PlayStation 3 platform, the rich story and vibrant world of Yakuza 3 lets players engage in intense brutal clashes within the streets of Okinawa, and the vibrant and often dangerous city of Tokyo where only the strongest will survive.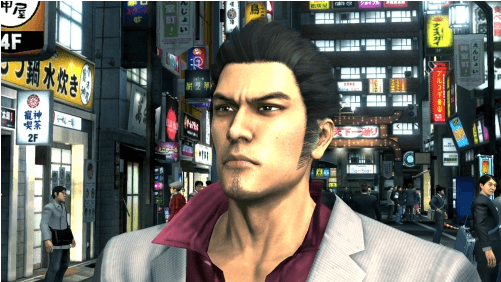 Features: 
Rich Stories to Tell: 
Japanese author Masayoshi Yokoyama returns to deliver the next chapter of Yakuza bringing the game to life through a rich cast of characters and dozens of stories. All told across over 100 missions and engaging mini-games featuring original Japanese voice cast to ensure the authenticity fans have come to expect.
Ultimate Street Brawls: 
Seamlessly transition into intense fights more brutal than ever before thanks to the improved fighting engine and the power of the PlayStation 3. By stringing together a combination of fighting moves, players can unleash devastating moves to take out multiple enemies simultaneously or use objects in the environment as weapons.
Real-world Immersion: 
Discover the authentic, sandy beaches of Okinawa or travel to the neon-lit adult playgrounds of Tokyo. Become a regular at nightclubs, restaurants and stores to uncover hidden truths and side missions.
New ways to Explore: 
With new locations to venture through, the all-new free camera mode and high energy chase battles, Yakuza 3 offers an unprecedented level of exploration and interaction not seen in the franchise before.
The Yakuza series is the brainchild of Toshihiro Nagoshi. Along with the Yakuza saga, Toshihiro also created the beloved Super Monkey Ball series and has worked on other well known SEGA games such as Daytona USA, F-Zero GX, Spikeout.
–
Check out the offical trailer :
–