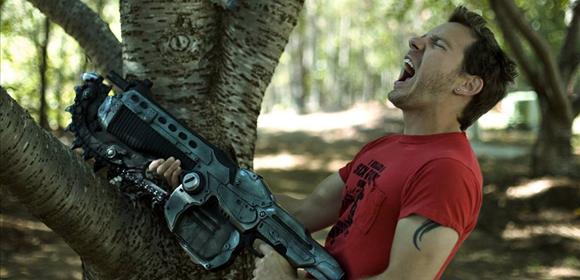 There are some big time rumors flying around at the moment about Epic Games EPIC third person shooter Gears Of War.
A lot of people are expecting Cliff Bleszinski to come out and drop a bombshell at this years  VGA (Video Game Awards) this weekend (12th December) and give us all what we have been so desparatly waiting for .. Information and some sort of update regarding GEARS OF WAR 3
 Geoff Keighley, video game journalist and host of Spike Tv's GTTV posted this comment to Cliff via twitter :
"@therealcliffyb You ready for the big show on Saturday night? Can't wait to see you!"
The comment might mean absolutely nothing, but then if you look deeper into it it could me a whole LOT MORE !!!
Well all we can do is sit and wait  😉
Make sure you don't miss out on the Video Game Awards.  Here is the official website.