Video game publisher TECMO KOEI EUROPE announced today that QUANTUM THEORY will be a multiplatform release on the PlayStation 3 computer entertainment system and the Xbox 360 video game and entertainment system from Microsoft. Both versions are scheduled to arrive in Europe in spring 2010.
QUANTUM THEORY is Tecmo Koei Europe's newest original IP and the company's first attempt at the third-person shooter genre. Players take on the role of the massive, gun-wielding warrior Syd and will battle through intense action sequences in an unpredictable, shape-shifting battlefield, aided by the mysterious acrobatic Filena. In addition to single player campaign, QUANTUM THEORY also supports four modes of online multiplayer, complete with voice chat for real-time communication.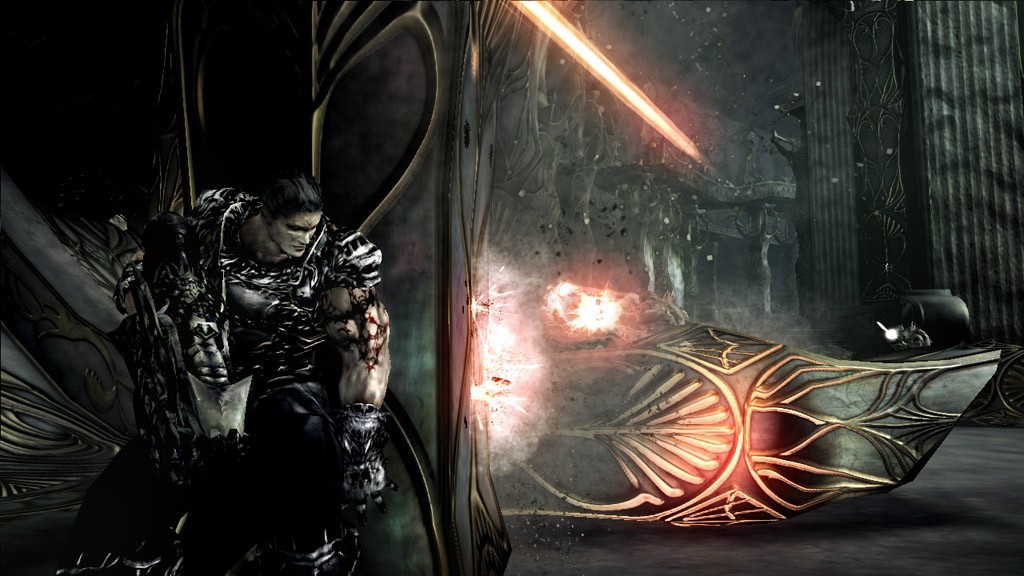 Now, gamers have a chance to see just how closely Quantum Theory will match up against Epic's acclaimed shooter Gears Of War, as Tecmo announced that the game will also be available for the Xbox 360. The game is expected to arrive on the PS3 and Microsoft's console in spring 2010.
Quantum Theory follows beefy protagonist Syd and his female counterpart, Filens. With Earth having suffered a postapocalyptic catastrophe, the duo set out to stem the spread of a mysterious substance known as Erosion, the source of which appears to be in a mysterious "Living Tower."