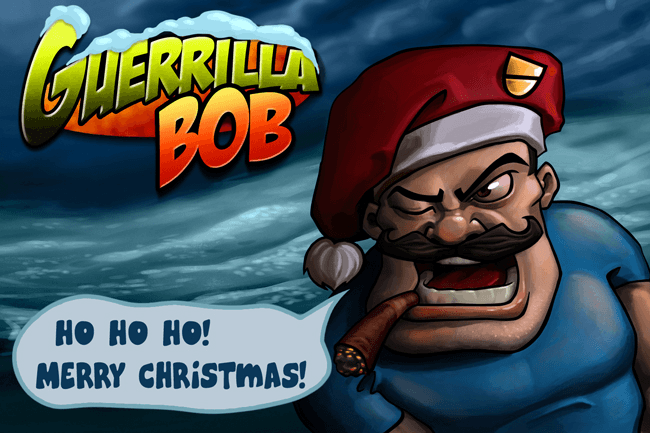 Guerrilla Bob came to Capsule Computers today to wish us all a Merry Christmas .. he destroyed half the building whilst he was here but he did leave us with a cool interview by Bogdan over at Angry Mob Games the developers behind this Amazing iPhone game which will be available in early January 2010 next year.
As BOB destroyed everything in the office, I'm posting this via my carrier pigeon.  So stay tuned to read the cool interview later on next week once we clean up the place 🙂
MERRY CHRISTMAS ONCE AGAIN !!