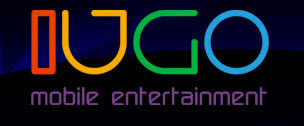 IUGO Christmas Sale!




Click on all the links below to be taken directly to the Apple iTunes store to buy all these FANTASTIC GAMES at a GREAT PRICE

The following titles are on sale until January:
Zombie Attack! Second Wave $3.99 è $2.99
Toy Bot Mini Missions $1.99 è 99¢
Toy Bot Compilation $3.99 è $2.99
Spy Bot Chronicles $3.99 è $1.99
Star Hogs $4.99 è $2.99
Freeballin' $1.99 è 99¢
Toy Bot 1,2,3 $1.99 ea è 99¢ ea
A.D.D. $2.99 è $1.99
Cliffed $1.99 è 99¢
Implode! $1.99 è 99¢

Also, a LITE version of Implode! is coming SOON! Keep your eyes open for that. IUGO wishes everyone a lovely Christmas and all the best for 2010. Happy App Shopping!