If you read our post a while back (Free Final Fantasy Avatar Available NOW !! GO GET IT !!)
You should be receiving your Free download code from Microsoft today via the email associated to your Xbox 360 Gamertag.  Simply follow the instructions stated in the email to download your little Chocobo Avatar buddy.
Once you have downloaded him : To find your Chocobo..head to the Avatar editor, then Change My Style, then Props. Ta Da….there s/he is!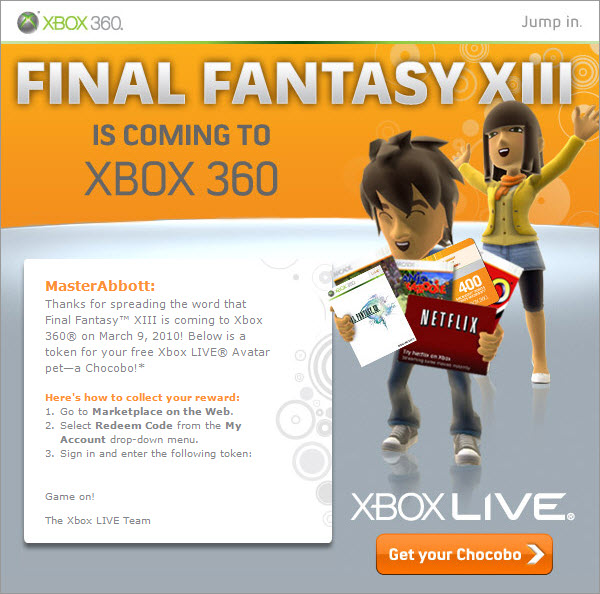 Let us know what you think of this cute little guy 🙂