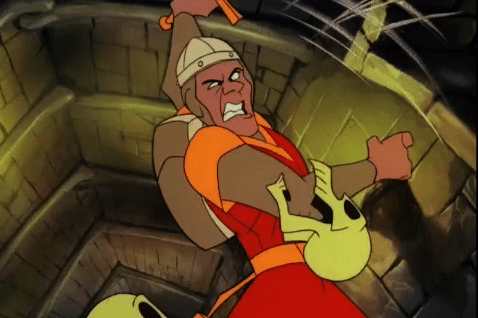 –
REDISCOVER THE GROUNDBREAKING ARCADE GAME THAT BECAME A CULTURAL PHENOMENON!!

For the first time ever, experience animation legend Don Bluth's beautifully enhanced classic "Dragon's Lair®" on your iPhone®/iPod touch®!
A PAST WORTH REPEATING
Immerse yourself in the visually stunning world of hand-drawn animation adapted from the original game. Prepare yourself for an authentic arcade experience and an unforgettable adventure!
A CLASSIC TALE OF GOOD VS. EVIL
As valiant knight Dirk the Daring, your noble but precarious quest is to rescue the beautiful Princess Daphne from the lair of Singe, a fire-breathing dragon who lurks in the foreboding castle of an evil wizard!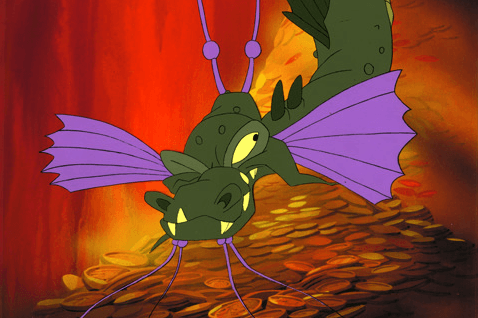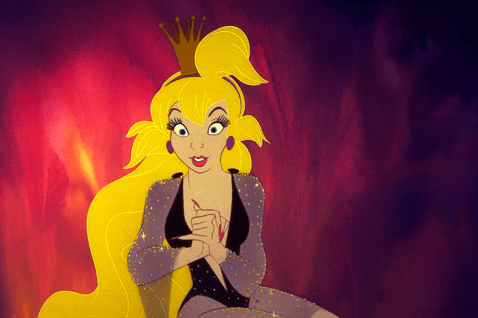 CHALLENGES OF A PRIMITIVE KIND
Battle your way through menacing forces and bizarre monsters including The Giddy Goons and The Lizard King. Forge your way through a maze of mysterious caverns and treacherous barriers, stopping at nothing to save the fair lady.
YOU CONTROL THE STORY
Timing is everything! Quick reflexes and the right choices guide you closer to rescuing the Princess. Use your skills to safely navigate through medieval obstacles like the bone-crushing Boulder Trench and the flesh-searing Fire Room.
CHOOSE YOUR PATH
Play in Arcade Mode for all of the fun and adventure of the freestanding original. Experience the authentic laserdisc version of this fan-favorite in Home Mode and check out additional scenes.
LEAD ON, ADVENTURER…YOUR QUEST AWAITS
Go forth, Dirk the Daring, on your perilous journey and be the hero you were born to be!
–
Grab Dragon's Lair now click on the BUY NOW button below
Best iPhone apps at AppStoreHQ