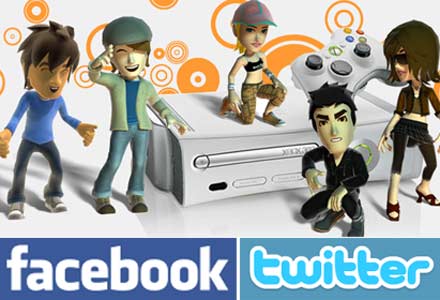 If you were one of the lucky ones .. I was 😉 to participate in the Xbox Live Dashboard Preview program.  Your new update for the Xbox Dashboard should be now being pushed to your Xbox as we speak.
I have gone through a brief 10 min rundown on what new features XBOX GOLD members within AUSTRALIA see and can do with the new XBOX 360 Dashboard update.
Now briefly … Here is what you get.
FACEBOOK, TWITTER, LAST FM, ZUNE Movies 1080p, NEWS and UPDATES.
Being in Australia a few things we don't get like the LAST FM Music channel.  And News Updates.  But everything else is pretty much there.
In the review below.  I had to cut out a few things, like intro to how you download and install the update.  Which is pretty straight forward.  And also how to install the addons for Facebook and Zune.  (both are addons that need to be downloaded first for FREE for them to start.) 
The video doesn't cover FACEBOOK due to privacy laws.  I do however take you through the dashboard, show you all the new features like the TWITTER and the movies on 1080p via ZUNE.
So sit back click PLAY and enjoy the preview/review of the XBOX 360 DASHBOARD update.
[youtube=http://www.youtube.com/watch?v=UdqTT9aNAgU]
–
Enjoy let us know what you though ..