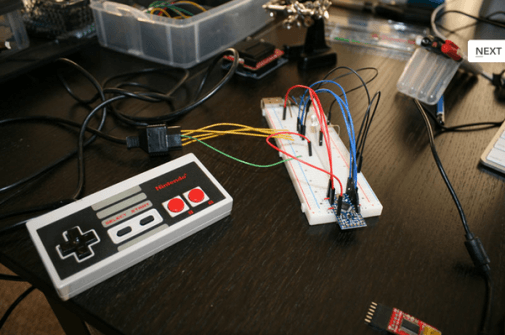 You gotta check this out .. anyone who has a love for old school gaming ProtoDojo has modified the original Nintendo controller into a flash memory drive with an a twist!
When connected to the computer the data is by default blocked. Only after the user enters the classic "30 lives" cheat code (Up,Up,Down,Down,Left,Right,Left,Right,B ,A) of the original NES game contra, will the drive be unlocked and appear on the computer.
Check out the video below and also ProtoDojo's website for other cool stuff !!
[youtube=http://www.youtube.com/watch?v=Q33EFTZWVGk]
–
–