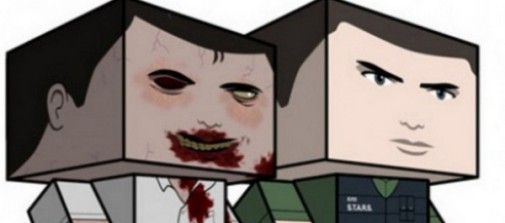 A while ago I posted off Cubee's to create the awesome Leon and Claire Cubees, they were a great succcess.  NOW Capcom-Europe has just revealed the 2nd set of Resident Evil: The Darkside Chronicles characters from their partnership with Cubeecraft: Chris Redfield and a standard Resident Evil zombie from Code Veronica.
Both of these will make a nice addition to the growing Resident Evil Cubee army!
You can dowload the templates by visiting here.
Enjoy and let us know if you've managed to many these cute little guys.