–
Explosive fun at you fingertips!
Use the falling flames to light the bombs' fuses. Chain bombs together for an even bigger score!
In BombLink, layers of bombs appear from the bottom of the screen, each with a fuse attached. Move from grenade to grenade and chain fuses together with a flick of the screen. When the falling flame from either side of the playing board comes into contact with a fuse, the bomb explodes and so do any other connected bombs.
——————————————–
Features:
– Contend with a variety of explosive shapes:
* Obstruction bombs – These square bombs can't be rotated. Explode them quickly before they get too cluttered on screen
* Bonus bombs – These appear after a certain number of chains. They can't be rotated, but are more powerful and earn more points when detonated
– Three exciting modes of play:
* ENDLESS – Flame drops continue to until you lose.
* 30 ATTACK – Get the best score out of 30 flame drops.
* 100 ATTACK – Get the best score out of 100 flame drops.
– Three levels of difficulty.
– Create the perfect soundtrack and play your own music in-game.
——————————————–
Check out other awesome games from Capcom:
Who Wants To Be A Millionaire, Are You Smarter Than A 5TH Grader?®, Mega Man® II, KENKEN®, Resident Evil: Degeneration™ and more!
Check out the official Bomblink Capcom Japanese website :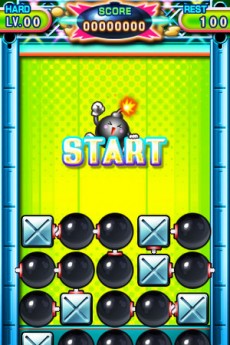 Download Now via Itunes Store $1.99 (US) & $2.49 (AU)
 itunes.apple.com/WebObjects/MZStore.woa/…
Download the lite version for free here :
itunes.apple.com/WebObjects/MZStore.woa/…
–