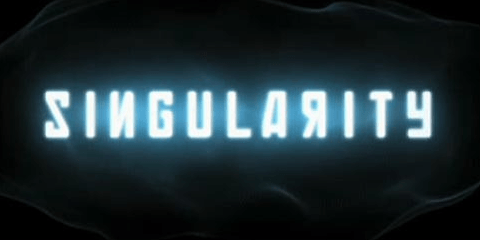 Singularity the video game is being developed by Raven Software and published byActivision. And will be released for Microsoft Windows, Xbox 360, and PlayStation 3.
In Singularity, you will fight you way through an ever-shifting environment haunted with time ravaged creatures, while sudden time waves hurl you back and forth between 1950 and the present day.  Use your wits and the perfect weapon "The Time Manipulation Device" to unravel the conspiracy on the remote island of Katorga-12.
The game takes place in 2010 and the plot revolves around a mysterious island known only as "Katorga-12" where Russian experiments involving "E99", took place during the height of the Cold War era. Sometime during 1950, a terrible catastrophe known as the "Singularity" occurred on the island.  Players control Nate Ranco, an Air Force pilot who is sent to investigate bizarre radiation emissions coming from the island, only to crash land there. After regaining consciousness, Nate finds the TMD (Time Manipulation Device) and discovers that the island is constantly shifting between the time periods of 1950 and 2010. Ranco's goal is to find his co-pilot, escape the island and eventually prevent the Singularity from occurring.Besides having to deal with hostile Russian forces in both time periods, the player must also deal with hideously mutated flora, fauna and former residents of the island, some of which have developed time manipulation powers of their own.
Check out the trailer from GamesCom below
[youtube=http://www.youtube.com/watch?v=x2lTCUzF5bQ]
Jump on over to the official Singularity website
Singularity is due out for release in SPRING 2010.  Keep checking Capsule Computers for more details in the coming months.
–