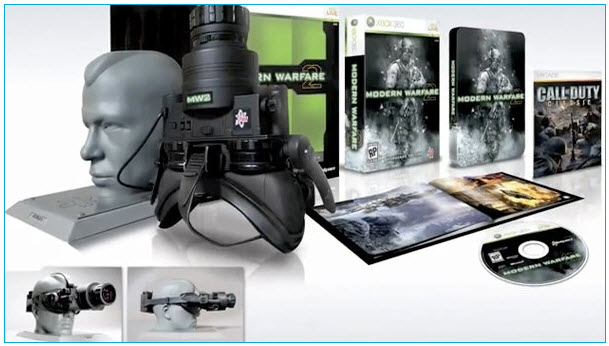 Modern Warfare 2 – Activision and Infinity Ward have something special in store for us
Engadget has done a great review of the Modern Warfare 2 Prestige Edition box set which comes with working Night Vision Goggles !
Check out the article below :
http://www.engadget.com/2009/07/13/modern-warfare-2s-prestige-edition-includes-fully-functioning/
You will be able to pre order The Prestige Edition from all good gaming outlets. Such as Gamestop, EB Games, Game. But we warned .. its not cheap. Its going to set you back $200 Australian Dollars ($150 US). So you start saving up your hard earned cash if you want this one.
Video :
Modern Warfare will out and available on the 10th of November.