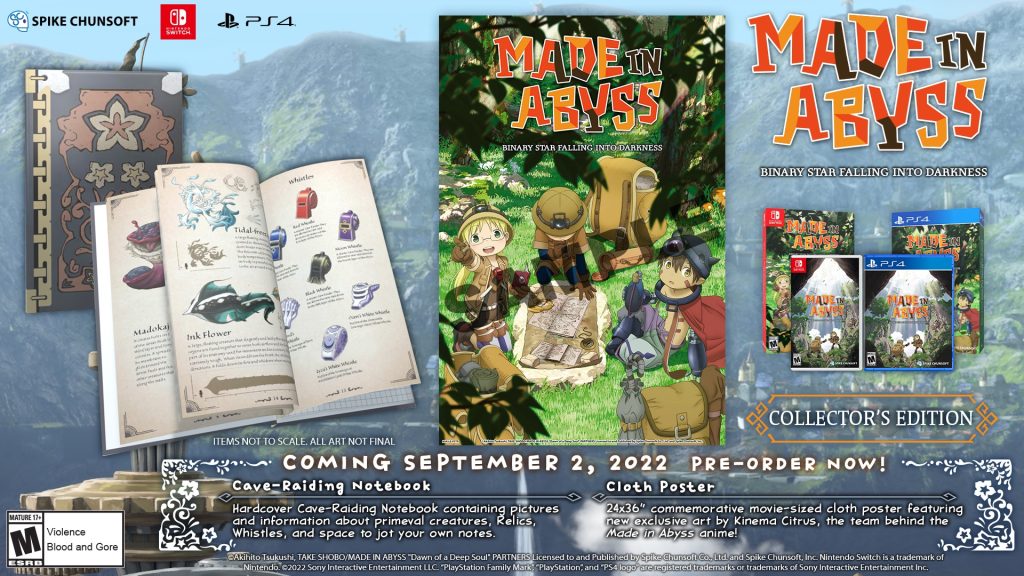 Spike Chunsoft has announced that they have nailed down the release date for Chime Corporation's Made in Abyss: Binary Star Falling into Darkness. The game will be arriving in Japan on September 1st and then a day later on September 2nd for the rest of the world on the PC, PlayStation 4, and Nintendo Switch.
The game will be released both digitally and physically with a special $89.99 Collector's Edition also on offer that will include the game, a 24″x36″ cloth poster featuring exclusive art by Kinema Citrus, a Cave-Raiding Notebook containing pictures and information about primeval creatures, Relics, and Whistles, as well as space to take your own notes, and a special box.
Made in Abyss: Binary Star Falling into Darkness offers both a retelling of the series' main story as well as a brand new original "Deep in the Abyss" storyline featuring a number of brand new characters and pair of familiar faces that can be seen below.