The Cavalry Has Arrived: The Vetir, Available Now from Warstock Cache & Carry
Plus Double Rewards on The Diamond Adversary Series, Triple Payouts for MOC Missions, and More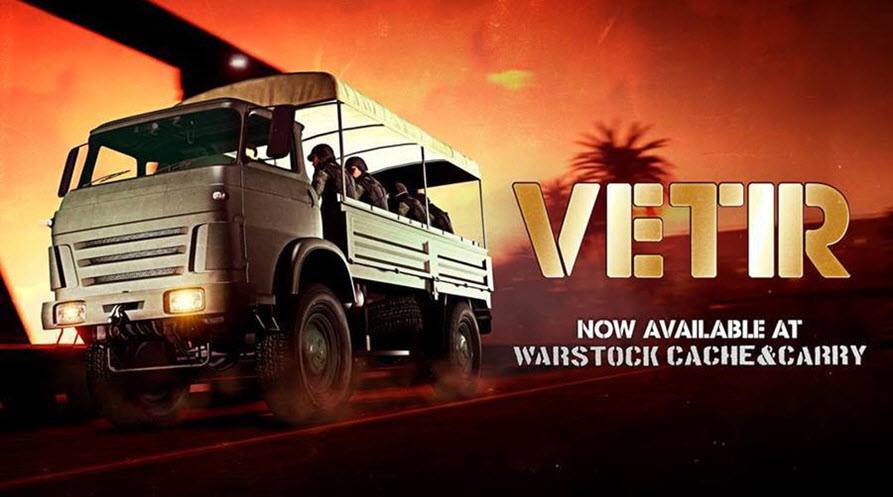 What's waiting inside this transporter? An expertly trained spec ops force? A yard-deep wall of primed sticky bombs? A mountain of product and half a dozen of Vanilla Unicorn's star employees? Whatever you want. Or, whatever you want to tell people.
The Vetir is available now from Warstock Cache & Carry.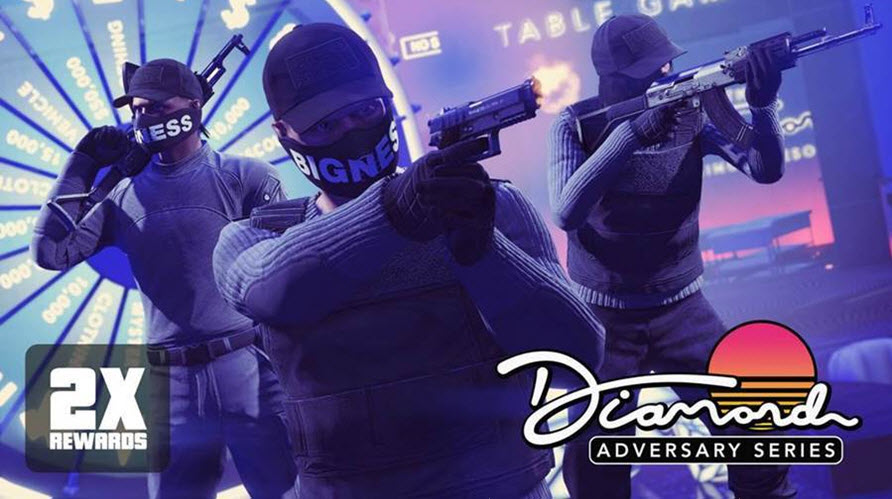 Double Rewards in The Diamond Adversary Series
Step away from the fruits and gems of the slot machines and get in on the real action this week: The Diamond Adversary Series is paying out double to all competitors willing to brave close-quarters combat in the glitziest and grimiest corners of The Diamond Casino & Resort.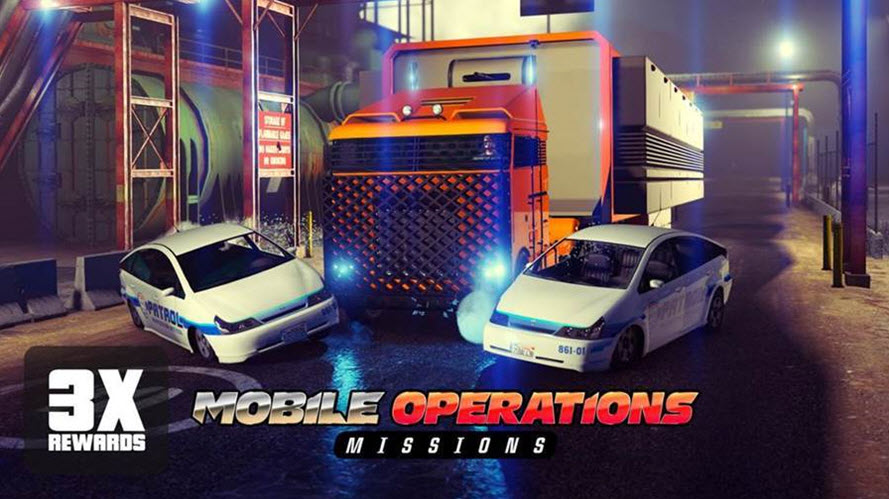 Triple Payouts on Mobile Operations Missions
If weaponized vehicles are more your speed, you'll be pleased to hear that Mobile Operations Missions are doling out a whopping triple the usual GTA$ & RP all this week. Head to your Mobile Operations Center and launch these from the console in the back.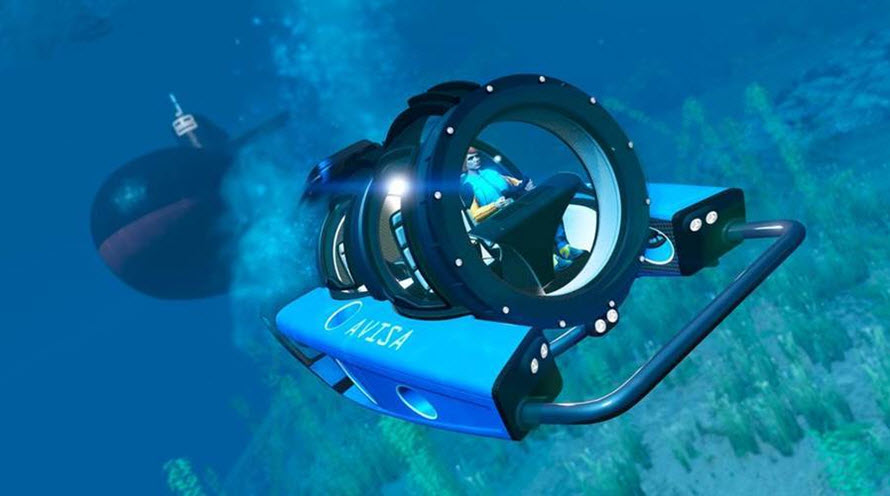 Hidden Cache Bonus and More
Intrepid treasure-hunters and seafarers who manage to scour the ocean floor for 10 Hidden Caches this week will get a reward to the tune of GTA$100,000 next week. Hop in an Avisa or Toreador, turn on your Sonar, and get hunting. There's also scuba gear available in your Kosatka for those who prefer to get hands-on.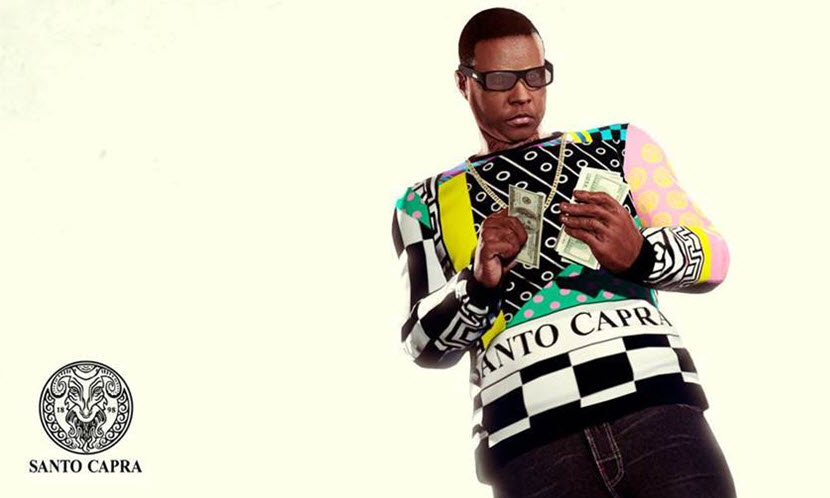 If you fly out to Cayo Perico this week and manage to complete the Cayo Perico Heist Finale, you'll earn yourself the Santo Capra Patterns Sweater as a bonus. It's a piece that screams "luxury," "exclusivity," and "high society." Mostly, it just screams.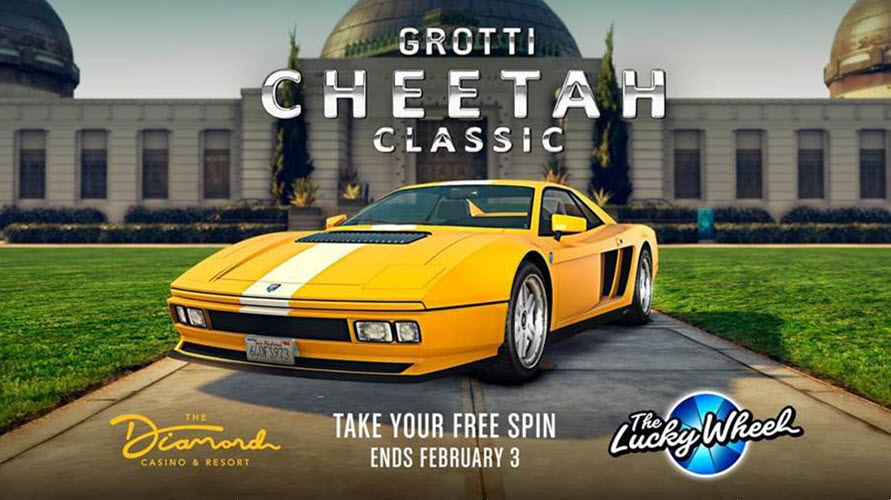 On the Podium This Week: The Grotti Cheetah Classic
Once you've returned from Cayo Perico and you're done applying aloe, swing by the lobby of The Diamond and give the Lucky Wheel a customary spin for the opportunity to walk away with cash prizes, RP, clothing, myriad mystery prizes, and more. This week on the podium is the Grotti Cheetah Classic, a sleek Italian sportscar with the lithe musculature and grace of a gazelle injected with performance-enhancing drugs.
Discounts
Those looking to get into the espionage game would be wise to take advantage of one (or several) discounts on offer this week, including 40% off the Mobile Operations Center, plus 30% off MOC weapon and vehicle workshops, and sales on a range of vehicles including the Kosatka nuclear submarine.
Kosatka Submarine – 25% off
Kosatka Submarine Upgrades, Mods & Customizations – 25% off
Mobile Operations Centers:
MOC – 40% off
MOC Weapon & Vehicle Workshop – 30% off
Vehicles:
Cargobob – 40% off
Nagasaki Stryder – 30% off
Ocelot Ardent – 30% off
Prime Gaming
GTA Online players who successfully connect their Rockstar Games Social Club account with Prime Gaming will receive the Kosatka submarine's Sonar Station for free, along with GTA$200K just for playing any time this week.
In addition, Prime Gaming members receive exclusive discounts: this week it's a staggering 80% off of the Pegassi Osiris and 70% off the Progen PR4.
To ensure access to future benefits, make sure to visit Prime Gaming and sign up.
Check Rockstar Support for details and limitations.