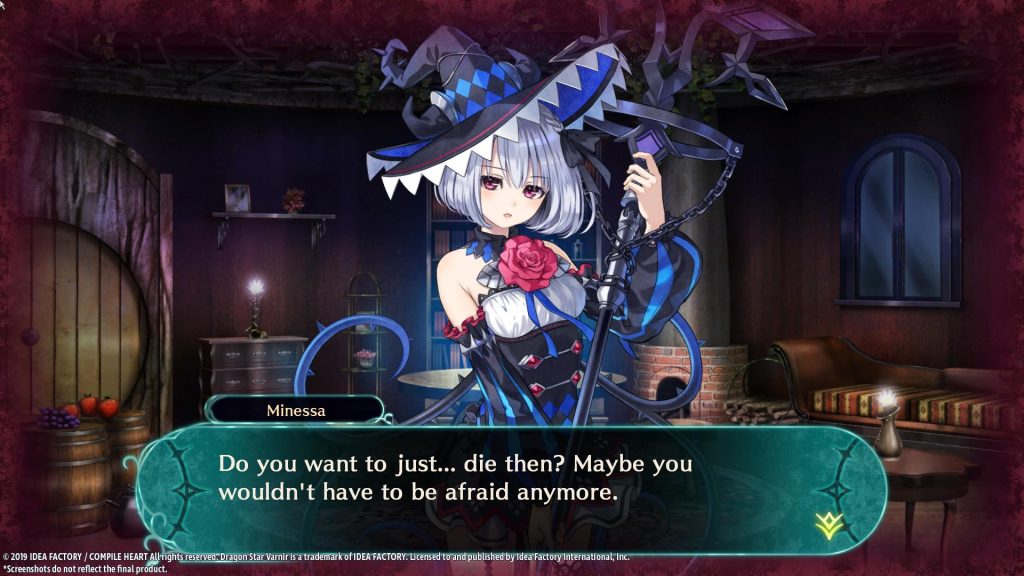 More information and a new set of screenshots for Dragon Star Varnir has been released by Idea Factory International and this time around the company is detailing gifting items, elixirs, and the madness that can infect the Witches. In the Witch's Room, you can gift items to the witches that you've obtained from dungeons and shops. Each witch has their own personal preference, so if you give the right witch the right present, their affinity level will go up. If their affinity gets to a certain level, a special event will occur.
Elixirs can be brewed using dragon parts, such as claws, skin, bone, eyes, and livers, you've obtained through battle. As for madness, the moment it takes over a witch a cruel fate of despair will await them. Throughout the game, players will be able to make decisions that impact the insanity levels of the witches. The decisions made can impact what ending you receive, so choose wisely.
You can check out these screenshots below and keep an eye out for Dragon Star Varnir when it is released on the PlayStation 4 on June 11th in North America and June 14th in Europe.