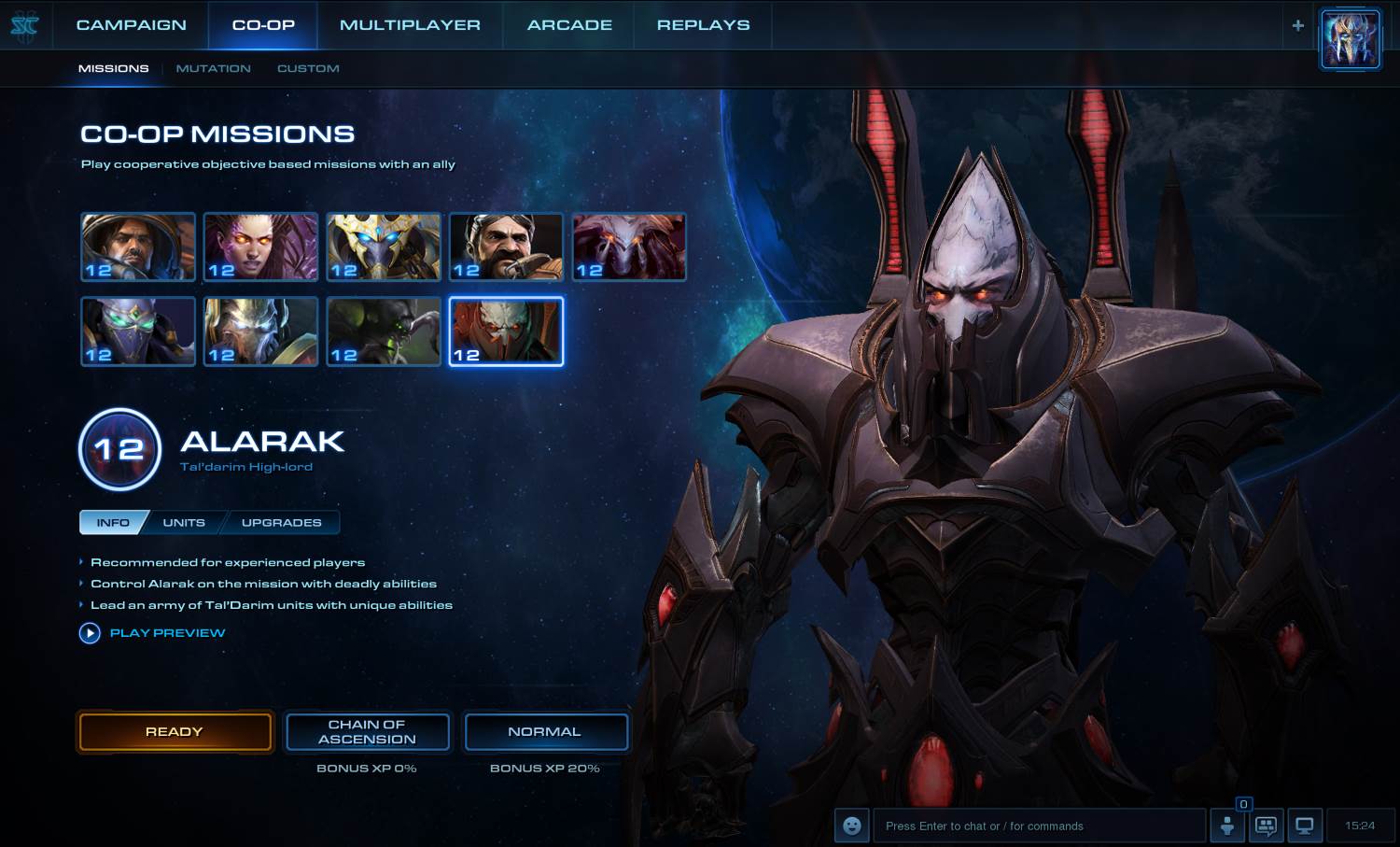 Blizzard announced a new pricing structure for StarCraft II at Blizzcon 2017 this weekend. A whole swath of content is going free on November 17th. All gamers will get access to the ranked ladder and the StarCraft II: Wings of Liberty single player campaign. Those who already own any of the StarCraft II games will also be able to access all the co-op Commanders. As an added bonus, anyone who owns any part of StarCraft 2 will also get an Eidolon Ghost Skin and three founders portraits.
Anyone who owns Wings of Liberty but not StarCraft II: Heart of the Swarm will be able to claim a free copy of Heart of the Swarm between November 8th and December 8th by logging onto Battle.net desktop app.
TL;DR? Consult this handy dandy chart to see what will be available to you starting November 17.
| | | | | | |
| --- | --- | --- | --- | --- | --- |
| If you own/You get starting November 17 | StarCraft II: Wings of Liberty | Access to Ranked Ladder | Eidolon Ghost Skin and Founders Portraits | All Co-Op Commanders | Free Heart of the Swarm |
| Don't Own Any StarCraft II Titles | X | X | | | |
| StarCraft II: Wings of Liberty | X | X | X | X | X |
| StarCraft II: Heart of the Swarm | X | X | X | X | |
| StarCraft II: Legacy of the Void | X | X | X | X | |
| StarCraft II: Nova Covert Ops | X | X | X | X | |