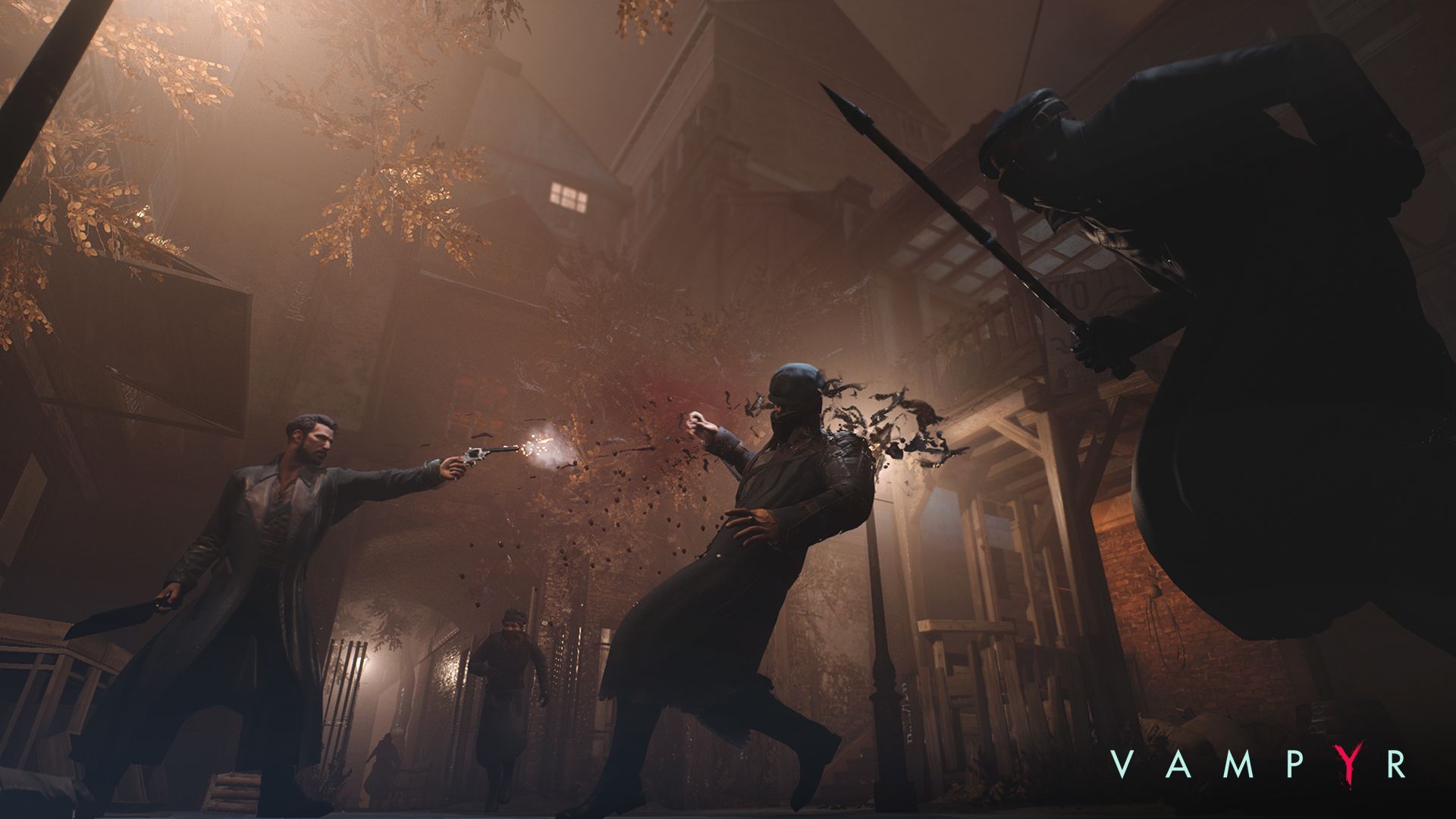 Dontnod released three new screenshots for their upcoming action-RPG Vampyr today. The three images show three different sides of protagonist Jonathan Reid's combat abilities. One had Reid using his vampire magic to skewer an enemy on a spike. The next screenshot has Reid shooting a man with a revolver, a nod to the character's previous service as a military doctor in WWI. Finally, the last screenshot features Reid in the middle of a stealthy take down.
Dontnod has released a little more information about Vampyr's combat system to go with the three screenshots. Players will be given a non-linear skill tree, allowing players to pick and choose the skills they want to use to match their play style right away. Actions outside of combat will have an influence on combat difficulty. Feeding on too many innocent civilians may allow players to level up quickly, but can trigger increased street patrols.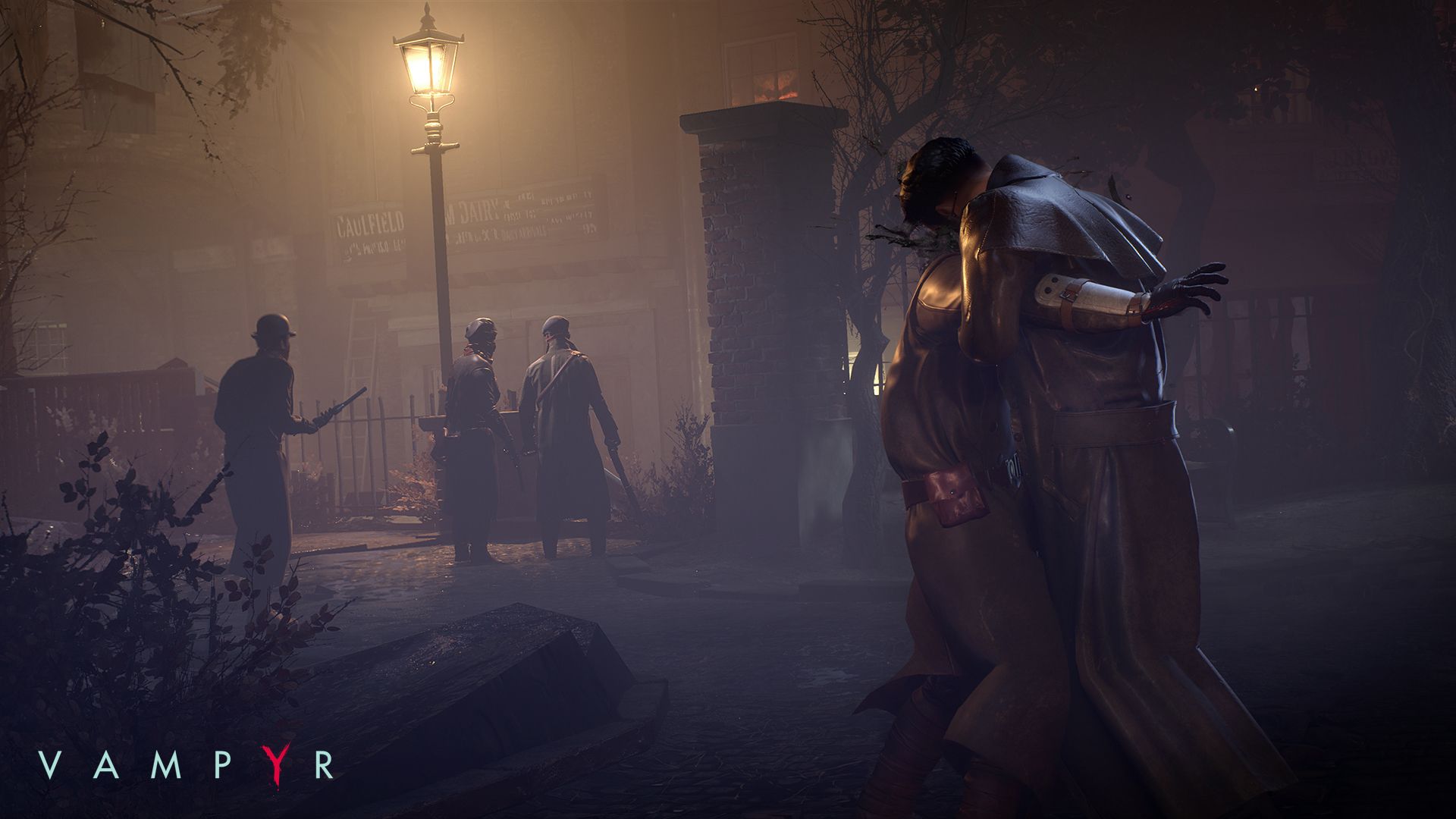 Vampyr launches on PC, PlayStation 4, and Xbox One in 2017.