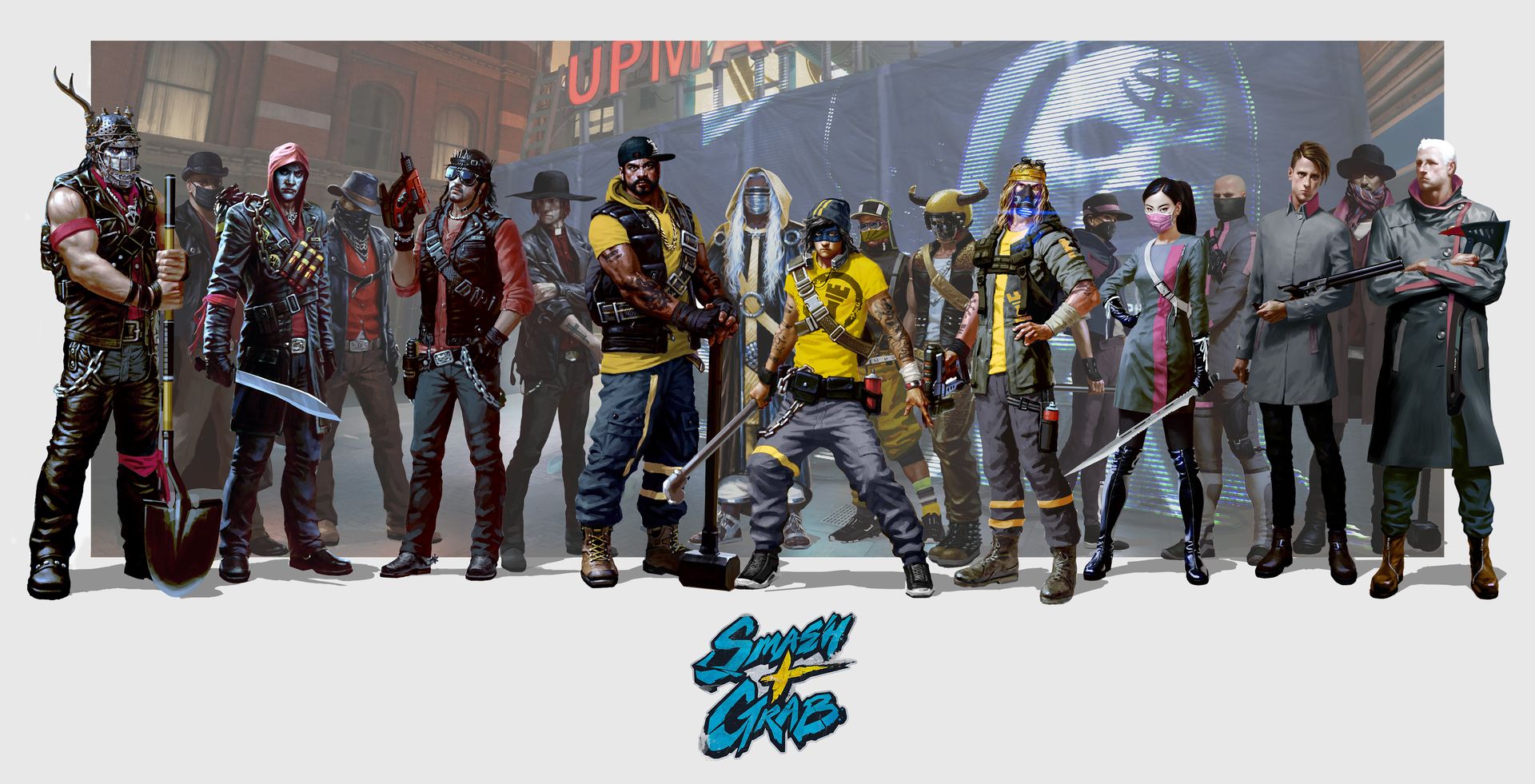 United Front Games, the Vancouver, Canada based developers of Sleeping Dogs, revealed their new project today. Smash + Grab is a 3v3 PVP action game designed for intense 15 minute matches. The game will be a third-person title with a focus on brutal melee gameplay and some gunplay thrown in for good measure. To win, a team must capture $50,000 worth of goods from the maps set in high-end shopping centres.
Players can opt to steal goods from the stores themselves or rob their enemy blind to slow them down. Each player selects a lieutenant with their own unique skillset followed by a class for the 5 AI controlled NPCs that will provide support for the player. Between the option of looting goods from the environment and 15 AI controlled enemies, Smash + Grab looks like it will be a very accessible game for all skill levels.
"Smash + Grab combines our love of competitive online games with our expertise in action mechanics and hand-to-hand combat, sharpened during our development of Sleeping Dogs. The playtesting rivalries got pretty intense in the studio during development, and we hope to see the same reaction on a bigger scale with Smash + Grab's Early Access launch," said Stephen Van Der Mescht, CEO of United Front Games.
Smash + Grab is set to launch on Steam Early Access with two multiplayer modes and maps in September 2016.