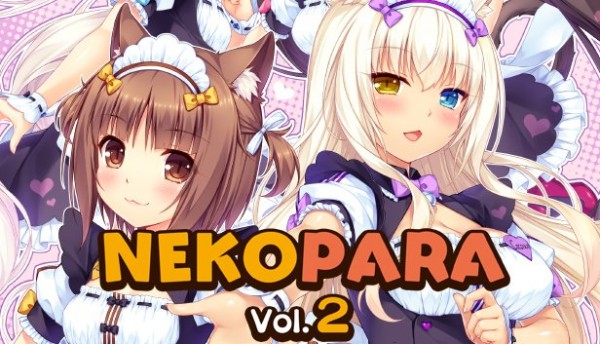 Previously it was announced by NEKO WORKs that they were planning on releasing the Japanese version of NEKOPARA Vol. 2 in February and now we know when this sequel to the very popular PC visual novel will be available for English speaking audiences.
Sekai Project's All-Ages English version has been placed up on Steam and will be released on February 19th while Denpasoft has listed that the 18+ version (and patch for the Steam version) with uncensored sex scenes will be "coming soon."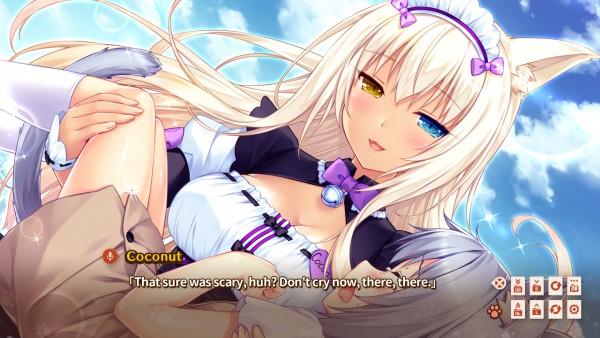 A short summary of what to expect in this release can be found below:
Business is booming for La Soleil, the patissiere run by Kashou Minaduki with his two catgirls, Chocola and Vanilla, his sister Shigure, and the Minaduki family's four catgirl sisters.

Among them are the sarcastic oldest sister who hides behind a facade of toughness, Azuki, and the clumsy youngest sister who always tries her best even if she ends up doing more harm than good, Coconut. No one got along better than these two catgirls when they were younger, but lately, they've been fighting all the time.

Despite their sisterly love, a small misunderstanding ends up driving a wedge between them. As the story of these catgirl sisters unfolds, they'll grow to understand each other and strengthen their familial bonds in this heartfelt catgirl comedy, which is only a little lewd. Now open for business!