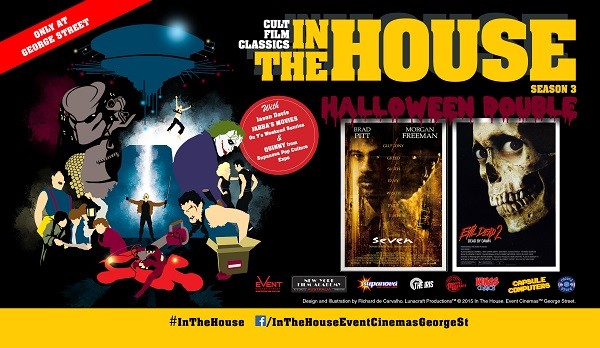 The folks over at In The House are hosting a good ol' fashioned Halloween double feature screening of Se7en and Evil Dead 2 this Friday at George St Cinemas. In The House screens cult classic films and for Halloween they've decided to do something and screen two movies instead of one and give out prizes to best dressed attendees.
We've been covering this season of In The House, with our review of Grease apparently being quite popular (I'm not sure why). Feel free to read any of our other reviews and also to come along to the screening this Friday.
You can buy tickets here.