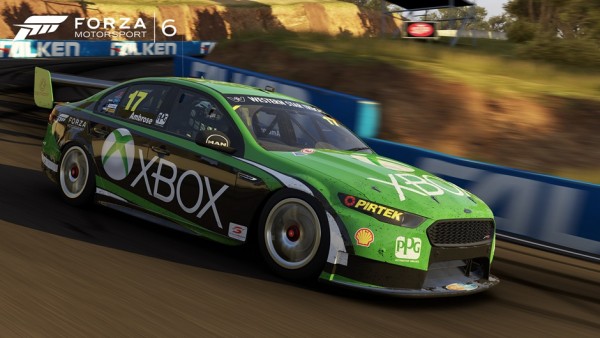 It's PAX Prime weekend! If you aren't checking out the convention, then at least get up to date with this week's Xbox Newsbeat from Microsoft.
---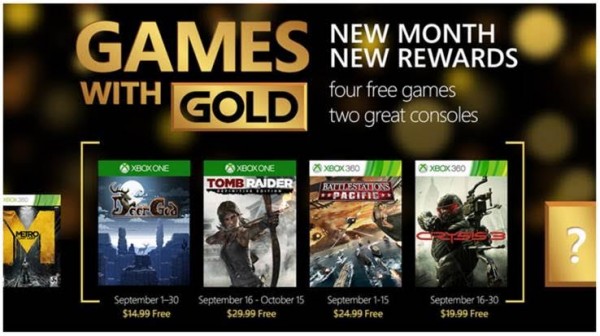 Get Ready to Jump Ahead with Xbox One Thanks to September's Games with Gold
September is just around the corner, so it means four new games will be free for Xbox Live Gold subscribers. Xbox One owners will be able to get a copy of The Deer God from September 1-30th. Tomb Raider: Definitive Edition will be free from September 16th to October 15th. Xbox 360 owners can look forward to Battlestations: Pacific from September 1-15th and Crysis 3 from September 16-30th.
---
Relive Emergence Day with Gears of War: Ultimate Edition
Gears of War: Ultimate Edition is out now in stores. The HD remaster of the modern classic features completely remastered art and cut-scenes that have been re-recorded with motion-capture technology. The game now runs at a silky smooth 60 FPS at 1080p on the Xbox One.
Buyers will also snag a copy of the entire Gears of War series on through Xbox One Backwards Compatibility program, as long as they play the game before January 1st, 2016. Additionally, the game will come with guaranteed beta access to Gears of War 4. 
---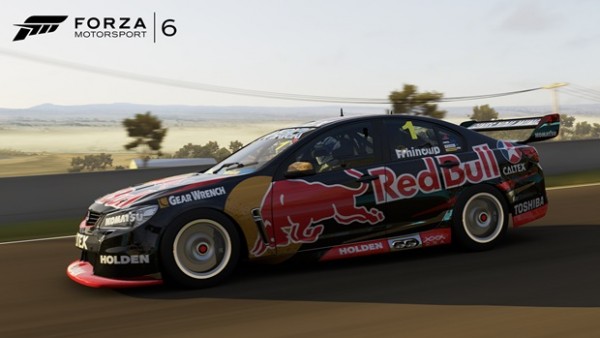 Xbox announces Partnership with V8 Supercars Australia to Bring Fans Closer to the Action in Forza Motorsport 6
Ten of the top Australian V8 Supercars will be appearing in Forza Motorsport 6. All five constructors in the series will be represented in the game and the livery editor will let players create all the cars from the 2015 season. The following cars have been added to the garage:
2015 Nissan #23 Nissan Motorsport Altima
2015 Volvo #33 Wilson Security Racing GRM S60
2015 Mercedes-Benz #9 Erebus Motorsport E63 AMG V8 Supercar
2015 Mercedes-Benz #4 Erebus Motorsport E63 AMG V8 Supercar
2015 Holden #14 Freightliner Racing VF Commodore
2015 Ford #5 Pepsi Max Crew PRA Falcon FG X
2015 Ford #17 Xbox Racing Ford Falcon FG X
2015 Holden #97 Tekno Autosports VF Commodore
2015 Holden #22 Holden Racing Team VF Commodore
2015 Holden #1 Red Bull Racing Australia VF Commodore
2011 HSV GTS
1981 Ford #55 Liqui Moly equipe Capri Turbo
1973 Ford XB Falcon GT
2017 Ford F-150 Raptor
2001 Acura Integra Type-R
1971 Lotus Elan Sprint
1992 Lancia Delta HF Integrale EVO
2015 Honda #28 Andretti Autosport IndyCar
2015 Honda #27 Andretti Autosport IndyCar
2015 Chevrolet #1 Team Penske IndyCar
2015 Honda #25 Andretti Autosport IndyCar
1980 Abarth Fiat 131
1993 Nissan Skyline GT-R V-Spec
1982 Lancia 037 Stradale
1986 Lancia Delta S4
2013 Abarth Punto Supersport
2011 Alfa Romeo Giulietta Quadrifoglio Verde
1997 Mitsubishi GTO
1994 Nissan Fairlady Z Version S Twin Turbo
2009 Vauxhall Corsa VXR
2011 Lotus Evora S
2010 Renault Clio RS
2003 Renault Sport Clio V6
1989 Toyota MR2 SC
1986 Alfa Romeo GTV-6
2014 Lexus IS 350 F Sport
1980 Subaru BRAT GL
2015 Dodge Challenger SRT Hellcat Battletoads Edition
---
Forza Motorsport 6 Has Gone Gold! Demo Arrives Sept. 1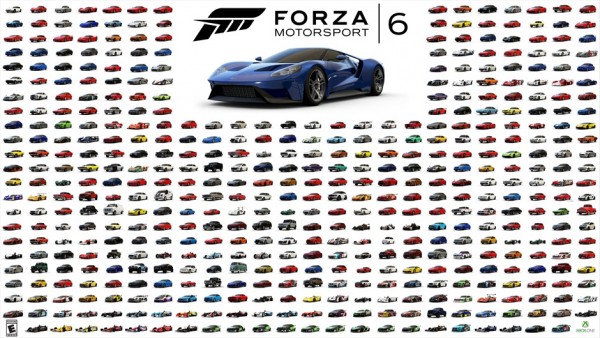 Forza Motorsport 6 has gone gold and we are finally reaching the end of the massive garage listing. Gamers will be able to play the official demo on September 1st, with players getting a bonus Ford GT if they buy the full game. Those who own the Ultimate Edition can start playing on September 10th. The game launches everywhere on September 15th, 2015.
The final garage announcement is being headlined by the powerful 2015 Mercedes-AMG GT S. The final 10 cars being added to the massive 460 car roster are the following:
2015 Mercedes-AMG GT S
1979 BMW #6 BMW Motorsport M1 Procar
2015 Volvo S60 Polestar
2014 Audi #45 Flying Lizard Motorsports R8 LMS ultra
2014 BMW #5 Ebay Motors 125i M Sport
2014 Chevrolet #3 Corvette Racing Corvette C7.R
2015 Jaguar XKR-S GT
1976 Lotus #5 Team Lotus 77
1969 Lola #10 Simoniz Special T163
2014 Ferrari California T
---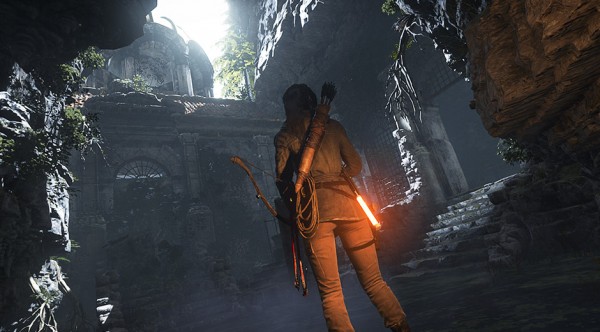 Getting Our Hands Dirty with Rise of the Tomb Raider
The Xbox Wire team got a chance to check out a playable demo of Rose of the Tomb Raider earlier this month. The demo was set in an ancient prophet's tomb in Syria and shows off some of the puzzle solving skills players will need. The crypt is full of nasty traps to protect the ancient prophet's rest, but Lara is able to scan the area, giving players a chance to plan their approach before things got hairy. The demo also showed the importance of the tape recorder for moving the plot forward while players explore tombs. Rise of the Tomb Raider launches on Xbox One on November 10th.