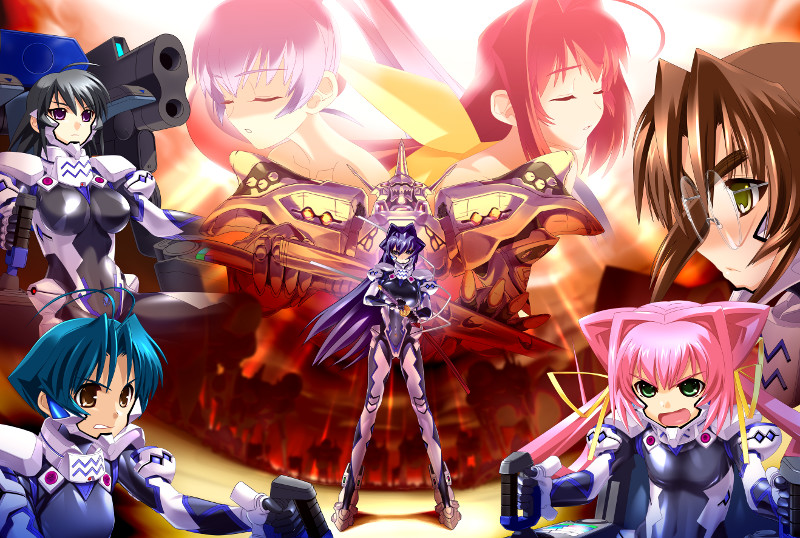 If you happen to be a fan of visual novels then you likely have seen that over the past year and a half we have seen quite a lot of progress when it comes to bringing some of the hottest Japanese visual novels to English speaking audiences, something that most people never thought would happen. Now another long running series is going to make an attempt at reaching the English speaking world courtesy of Degica and IXTL.
The companies have announced that they are planning on launching a Kickstarter campaign in either August or September to try and localize the Muv-Luv visual novel series. This includes the PC release of the first two titles in the series, Muv-Luv and Muv-Luv Alternative.
Degica will be formally announcing the Kickstarter at a press conference event that will be held at Anime Expo in Los Angeles on July 3, between 1:00 and 2:00 p.m., at LACC 303A. Until then, you can check out the company's official Muv-Luv website here.
Muv-Luv's Two Story Arcs

Muv-Luv Extra – Shirogane Takeru was living a peaceful life as a 3rd year high school student, with his childhood friend Kagami Sumika. However, one morning Takeru awakens to see a mysterious girl named Mitsurugi Meiya sleeping in his bed. Thus begins the start of a high school love comedy where Takeru will have to choose between his childhood friend and the girl insisting they are bonded by fate.
Muv-Luv Unlimited – Shirogane Takeru finds himself stuck in a parallel world where mankind is on the brink of destruction after battling against alien invaders known as BETA for the last 20 years. Takeru soon finds himself enrolled into the United Nation force to fight these aliens and finds the parallel versions of all of his high school friends, with the exception of Kagami Sumika, who does not seem to exist. Soon he will have to fight to save mankind, and protect the girl he comes to love over the course of the story.
Muv-Luv Alternative
Three years after witnessing the tragic exodus of mankind, Takeru wakes up believing that everything that had happened was just a dream. The brief hope that he has at last come back to his world is dashed away as soon as he discovers that he is once more trapped in the parallel world of Unlimited. Restarting on that fateful day he first came here, will Takeru manage to use his knowledge of previous events to change mankind's tragic future?