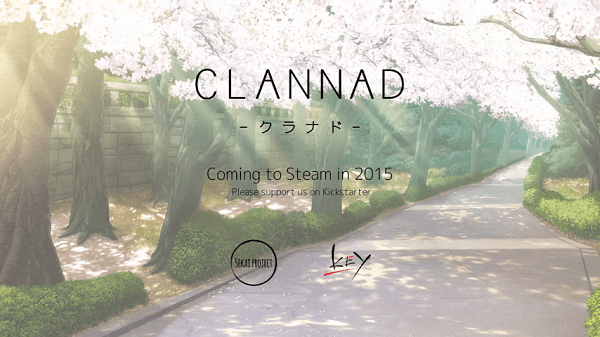 With the Clannad Kickstarter set to end in 38 hours from the time of this writing, Sekai Project has released the opening video for the visual novel with English subtitles as a way to kick off the final stretch followed by releasing VisualArt's/Key's answers to questions asked of them by Reddit.
After reaching its $140,000 Kickstarter goal in under a day and managing to clear every stretch goal established, including creating an original Clannad anthology manga, Sekai Project's hopes of giving the well-known visual novel an official English release has managed to earn $474,742 at the time of this writing.
Since there is still time to pledge money towards the project, those who pledge $40 will be able to net a digital copy of Clannad on Steam while those who pledge $50 will be able to receive a physical copy of the game. Higher pledge-tiers are still available and more information can be found on Clannad's Kickstarter page.