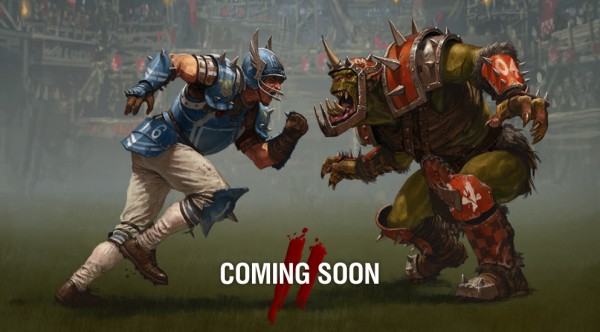 Today marked the release of the Blood Bowl 2 Kick Off Trailer from Focus Home Entertainment. The trailer showcases the new graphics engine of the game, and some pre-rendered action. The humor and atmosphere of the world of Blood Bowl are shown to be a high priority in the game, which is sure to please fans of the popular Games Workshop title.
With this trailer came the announcement of a Spring 2015 release date for the PC version, and an announcement that the game will also be released on the Playstation 4 and the Xbox One as well. This announcement pushes back the original planned release date of 2014, no doubt to add further polish into the graphics engine and animations.
The trailer can be viewed below. You can visit the official website here.