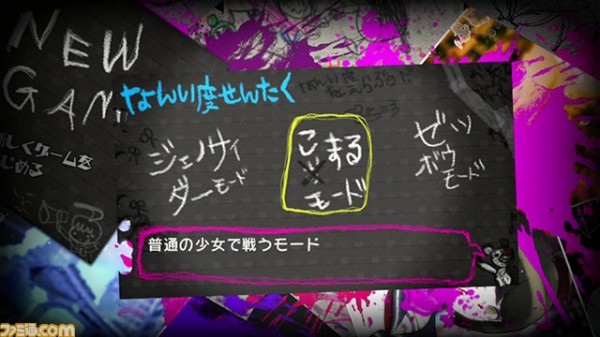 As has become something of a standard for news on Danganronpa: Another Episode, here is your notice that the below information will contain some spoilers regarding the events that take place in Danganronpa: Trigger Happy Havoc.
Yesterday we learned thanks to a brief preview that Makoto Naegi, the main heroine's brother and the protagonist from the first game, as well as Byakuya Togami will be appearing in Danganronpa: Another Episode and today Famitsu has extended their preview by revealing that the game will feature three difficulty modes and one of them will be for those who simply want to enjoy the storyline. The developers say that the game will feature a "Despair Mode," "Komaru Mode," and "Genocide Mode."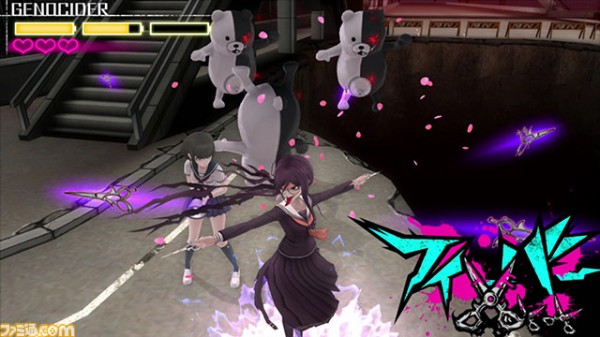 Since unlike the other two games in the series, Danganronpa: Another Episode is a third person shooter, the Despair difficulty will give players the most authentic and despair filled experience while Komaru mode will offer a bit of an easier type of game where Truth Bullets are more plentiful. However for those who simply want to ejnoy the story without fighting too much, players can also select the Genocide Mode which allows the player to nearly always summon the help of Genocide Jill who will be invincinble in this mode.
Currently there are no plans to release Danganronpa: Another Episode in the West but NIS America is planning on releasing the second game in the series within the next couple of weeks. Until then, you can check out some brand new artwork for Another Episode below.