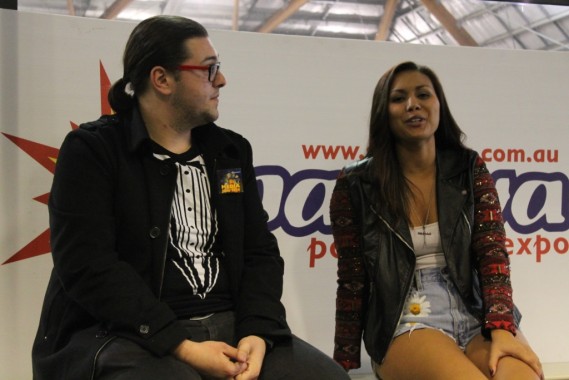 "Adventure Time" has really exploded down here in Australia so it's no surprise to see that the voice actress behind one of the most favored characters, Marceline, would make her way down to the seemingly secluded country to connect with her fans in one hell of a big way.
Olivia Olson, the voice behind Marceline the Vampire Queen, came to Australia alongside her fellow voice actress Jessica DiCicco (see our interview with her here), both of which featured in their very own "Adventure Time" panel. After the panel I was able to sit down with the beautifully talented actress and signer to talk about her career and all things "Adventure Time".
Head down to the featured video section below to check out the full interview with Olivia Olson and don't forget to hit up our comments section to let us know what you think. For more "Adventure Time" action at Supanova Sydney 2014, click here to check out our article on the Olivia Olson and Jessica DiCicco panel.
For all other Supanova 2014 news Click Here.