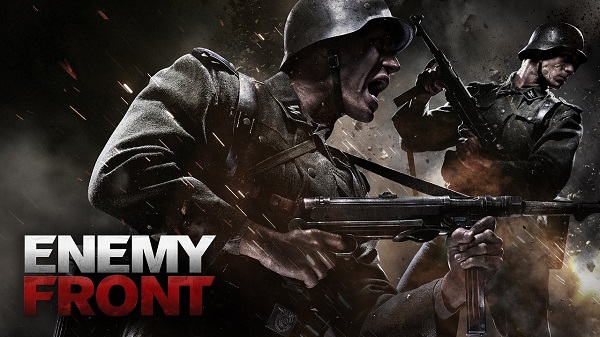 Sumthing Else Music Works, the record label dedicated to licensing and distributing video game soundtracks, announced at E3 that it has acquired the rights to distribute the original soundtrack of Enemy Front, featuring the musical scores from CI Games' new first-person shooter title set during World War II. Composed by Cris Velasco (a man who has credits in Company of Heroes 2, Mass Effect 3, and the God of War series), the Enemy Front original soundtrack is available for pre-order on their website, as well as iTunes and other digital music stores. The composer had this to say about this work:
"At its core, Enemy Front is a story of redemption and survival, this gave me an opportunity to write the score as more of an emotional journey, rather than a typical combat score. The Warsaw Uprising is something that hasn't been addressed in games like this before so I felt a responsibility to do it justice. I was honored to be asked to provide the music and I truly hope everyone enjoys the music as much as I enjoyed writing it."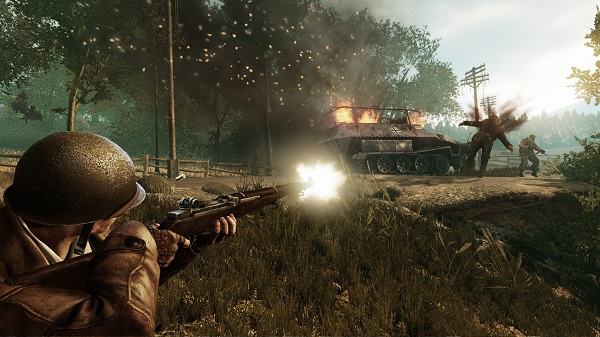 Enemy Front was developed and published by CI Games and distributed by BANDAI NAMCO Games America, Inc. The title hearkens back to a time when every second FPS had a level based on D-day and the enemies were pixelated Nazis (were we ever that young?). Th game declares itself to be the first WWII FPS of the new generation with upgraded visuals and interactive combat sandbox gameplay. With the backdrop including a number of famous European locations, players will take on the role of Yankee war correspondent Robert Hawkins, as he fights with Resistance Fighters against the Nazi war machine (not literally, this isn't Wolfenstein) in France, Germany, Norway, and Poland.
Enemy Front will be released for Xbox 360, PS3, and PC on June 10 in North America and June 13 in Europa.