The first title to reach the crowdfunding stage as part of the Square Enix Collective is officially Tuque Games' Action-RPG World War Machine.
One of three projects involved in the program's pilot phase, World War Machine got over 90% approval from the community, and as such was assessed by Square Enix, who ensured the budget and scope were within the team's ability and ambition before pushing it through to Indiegogo under the guidelines of a special partnership with the crowdfunding platform. Square Enix Collective project lead Phil Elliott said;
Since we first announced Collective last October, we've been working steadily towards this moment – the first funding campaign.We're really excited to reach this point, and humbled by the support shown from developers and gamers all over the world with what is a new concept. World War Machine certainly captured the attention of the community, and we were delighted to see people indicate support for the project – now they've got the chance to follow-up on that and help make something awesome.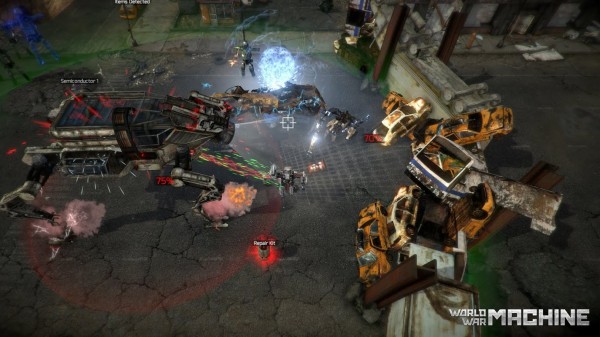 Clearly it's an exciting time for the indie developers over at Tuque Games, with Jeff Hattem, founder at Tuque Games, stating;
Collective voters have overwhelmingly shown their interest in World War Machine with a 90% 'yes' vote. Now we get to prove the fans are right. Our prototype is already playable and fun, with backers able to get their hands on it if the campaign concludes successfully. We're proud of what we've accomplished so far and hopefully fans of World War Machine will take this ride with us and help fully realize our vision.
World War Machine has a target goal of $50,000 over a 40-day period in order to complete the game and eventually release on the PC. Click through here to check out the campaign and help fund it if you are so inclined. The quote "It's like Diablo with mechs" should sell you on the concept alone!