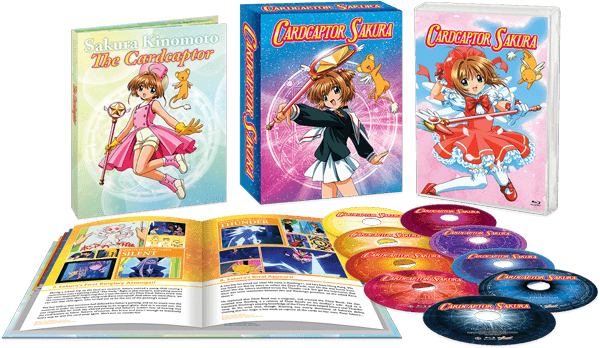 The anime of many people's childhoods has just been licensed for re-release in North America and it is making its return in Blu-ray quality. NIS America has announced that they have acquired the license for the entire Cardcaptor Sakura television anime, meaning that all seventy episodes of the original series will be released on August 5th.
Now it is worth noting that there are two ways to buy the anime. The Blu-ray release of the series comes in a Premium Edition package that is going to be sold at $249.99, though is discounted both through NIS America's online store and Rightstuf, and it will come with all seventy episodes on nine Blu-ray discs, a 76 page hardcover artbook, clean versions of the opening and ending themes and a collectible slip case. There are also standard DVD versions that can be purchased, though these will be sold in three volumes that contain four DVDs a piece at $59.99 a piece.
This release will contain both the original Japanese voice track as well as an English dub and NIS America has stated that this is not the dub that was broadcast on television many years ago which was heavily edited which is a major plus for longtime fans of the series.