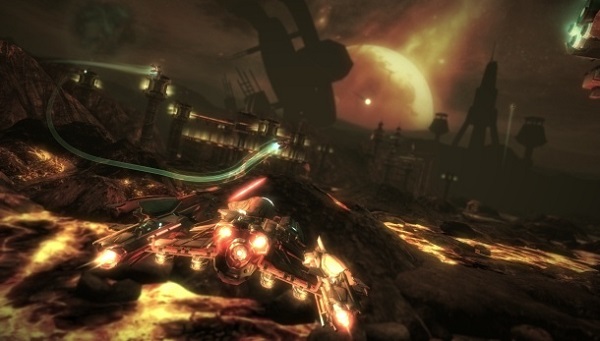 Space Noir, the latest title from developers N-Fusion and publishers Unity Games, has just revealed a gameplay walkthrough trailer, detailing some of the features of this exciting Sci-fi adventure/action game.
You will take on the role of Hal Markham, a bounty hunter who explores the vast depths of space as he battles intergalactic renegades to uncover the secrets of a conspiracy that involves a character who could control the future of humanity. Combat is both on- and off-world, and with his one and only companion, his ship Al-Rhonda, he tries to solve this mystery that's affected his whole life.
The game will be available this summer of 2014 on the Windows PC and tablet. Check out the video below to see what the game will be like.