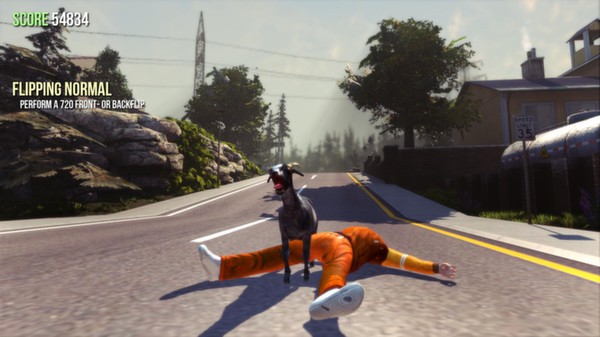 Goat Simulator has seen perhaps more of its fair share of publicity lately, but it seems the developers are willing to support their product as they today announced they would be releasing patch 1.1, with a release date set for around the middle of May. The new patch adds some fan requested features such as local splitscreen multiplayer, a new map to explore that will be roughly the same size as the already featured map, new playable goats, additional achievements and more.
"A lot of people have been asking for DLC with new maps for Goat Simulator, but we would feel bad charging people for DLC content when people can just download new stuff for free from the Steam Workshop, so we decided to do a free update instead." – said Armin Ibrisagic, game designer for Goat Simualator.
It looks like Goat Simualtor will be popular with the modding community, with a Shrek mod recently becoming available allowing you to roam around as the friendly ogre. You can purchase Goat Simualtor for PC from Steam by following the link, or check out the games interesting launch trailer and try to figure out which games trailer was being spoofed!