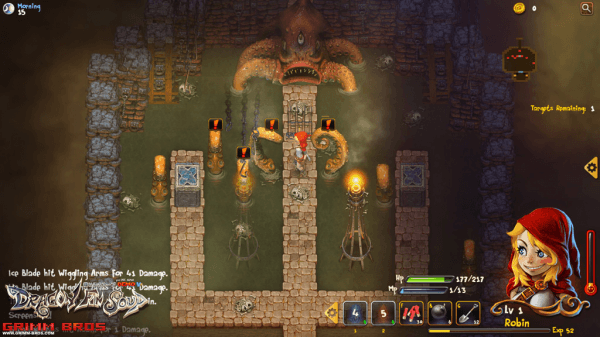 Start up indie developers Grimm Bros has reached the end of their successful Kickstarter campaign. The five-person development team is proud to announce that they were able to raise almost five times more than they asked for to complete their RPG Dragon Fin Soup. The team raised $119,719 from 4044 backers in a span of thirty days.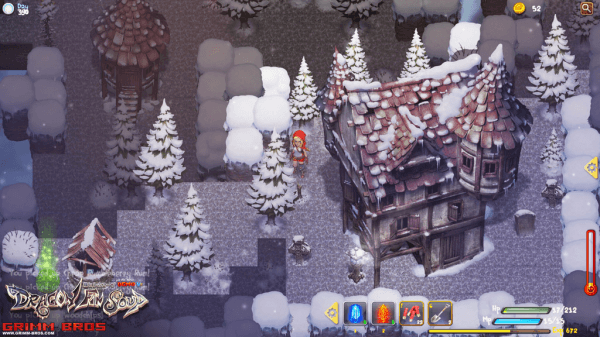 Dragon Fin Soup is an adult re-imagination of classic childhood fairy tales such as Red Riding Hood. Players will follow Red Robin, an alcoholic bounty hunter who is unable to remember her past as she explores the world, which is located on the back of a dragon-turtle god named Asura. Dragon Fin Soup is a turned based RPG inspired by classic SNES RPGs and rogue-like games. Thanks to the extra funding raised on Kickstarter, Dragon Fin Soup will have both a story mode and a survival mode.
Dragon Fin Soup will be released on PC, PlayStation 3, PlayStation 4, and PlayStation Vita in 2014. The game has been successfully Greenlit on Steam and can be pre-ordered for $15 at the official Dragon Fin Soup website.