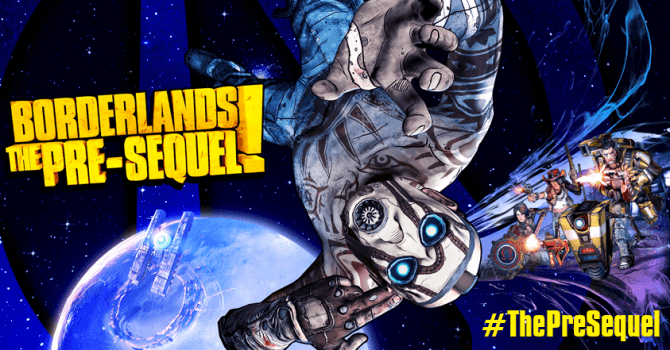 What do you call a prequel to the latest game in the series that also happens to be a sequel to the first game? A pre-sequel apparently, and 2K and Gearbox have announced today that's exactly the addition they are making to the Borderlands universe with Borderlands: The Pre-Sequel. The game takes place in-between the events of Borderlands and Borderlands 2, showcasing Handsome Jack's transformation into the ruthless tyrant fans loved to hate in Borderlands 2 and also allowing players to fight on the other side as they contribute to the rise of the Hyperion Corporation.
The Pre-Seqeuel will continue the franchise's tradition of co-op gameplay, allowing up to four players to experience low-gravity, shoot 'n' loot gameplay on Pandora's moon. The game will also feature four new playable character classes armed with powerful laser and icy Cryo weapons. These are Nisha the Lawbringer, Athena the Gladiator, Wilhelm the Enforcer and Claptrap the Fragtrap.  An array of new enemies to destroy will also be present.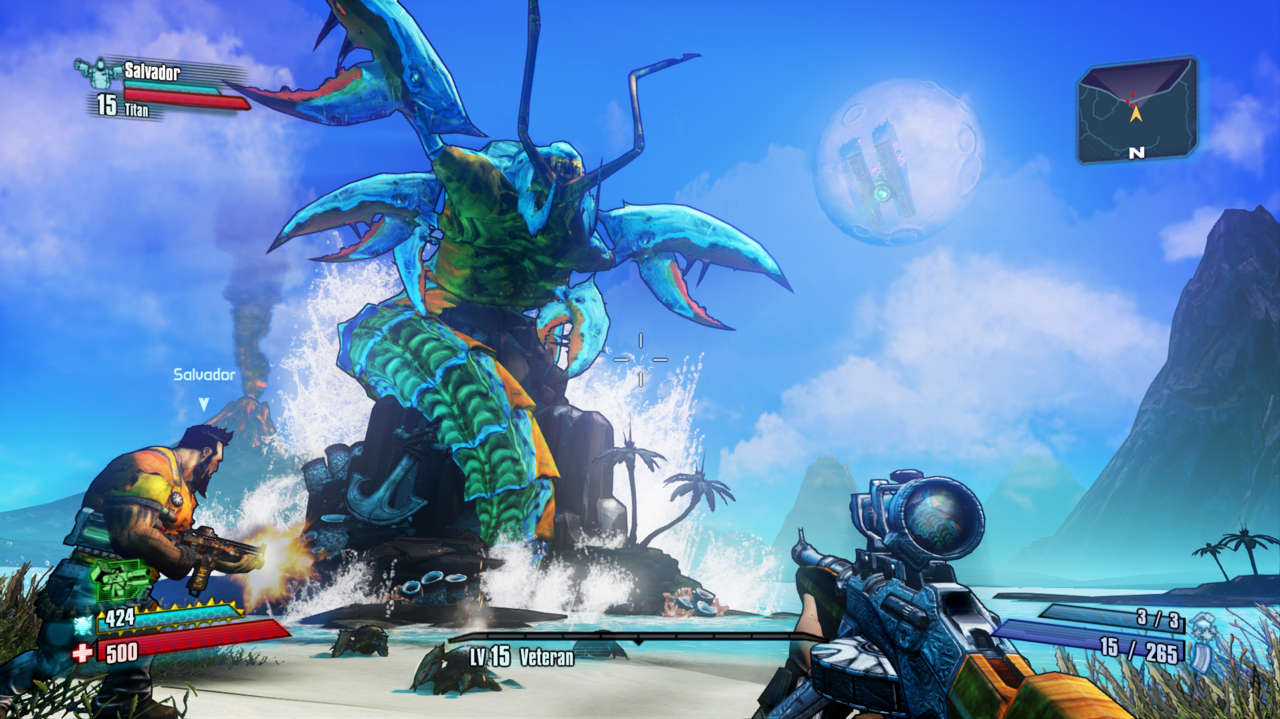 "Gearbox has entrusted 2K Australia with the co-development of their award-winning franchise and we are committed to delivering an all-new shoot 'n' loot experience that fans will love," concluded Tony Lawrence, general manager of 2K Australia. "Fans will see for themselves at PAX East that there's nothing quite like moon jumping in a low-gravity gunfight, completely freezing a moon bandit with one of the new Cryo weapons, and then shattering him into little pieces that float off into space. It's pretty epic."
The marketing team saw fit to put in a TLDR which basically read "Borderlands in space, jetpacks, lasers, freeze-rays. Plus you get to play as Claptrap and it's being co-developed by the guys at 2K Australia". Borderlands: The Pre-Sequel will be available in Australia and New Zealand (and we assume everywhere else) come Spring 2014 on the PS3, Xbox 360 and PC (sorry next gen fans). You can check out the games first trailer below, which is more of a developer explanation but still shows off some great footage and some behind the scenes details as well.