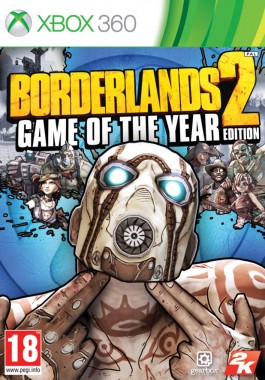 After much speculation, 2K Games have just announced that they will be releasing a special Game of the Year Edition of the critically acclaimed Borderlands 2.
The Borderlands 2 Game of the Year Edition will come bundled with a plethora of goodies that are sure to entice gamers. The following is included in the Borderlands 2 Game of the Year Edition:
Borderlands 2 Main Game
Captain Scarlett and her Pirate's Booty
Mr. Torgue's Campaign of Carnage
Sir Hammerlock's Big Game Hunt
Tiny Tina's Assault on Dragon Keep
Creature Slaughter Dome
Premiere Club Content
Gaige, the Mechromancer Character Class
Gearbox Gun Pack
Golden Key
Vault Hunter's Relic
Krieg, the Psycho Character Class
Collector's Edition Heads and Skins
Ultimate Vault Hunter Upgrade Pack 1
The Game of the Year Edition contains over $115 content for only $79.95 on PC and $89.95 on console. Be sure to pick up this new edition when it released on the 11th of October, 2013.