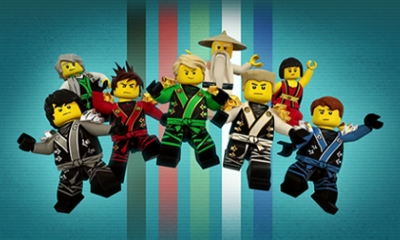 Warner Bros Entertainment, LEGO, and TT Games has announced their newest title, LEGO Ninjago: Nindroids, to be set for a summer release.
The title will be available for Nintendo 3DS users and PlayStation Vita users. The game will feature 30 action-packed levels, all of which follows the Ninjago Rebooted animated series. This title will be the sequel to their previous title, LEGO Battles: Ninjago and LEGO NINJAGO: The Video Game. The series has sold over 2 million units worldwide, and it seems like they aren't planning on slowing down. Players will need to be fight through the levels to unlock puzzles and save the city from Overlord Nindroid's army.
The game should be available sometime in the summer, and will be available for the Nintendo 3DS and the PlayStation Vita.