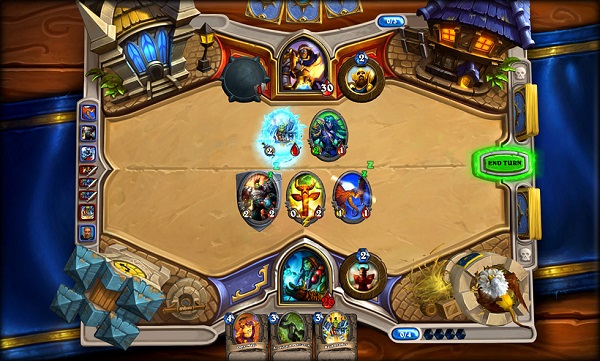 Blizzard Entertainment, the creators of World Of Warcraft,  announced today that their newest title Hearthstone: Heroes Of Warcraft is now fully released for all players.
The exciting digital card game has emerged out of its beta phase for the PC and Mac platforms. Ipad support for the game is coming soon, with Android, iPhone, and Windows tablet versions also in development in the near future. The game is set in the Warcraft universe, and allows players to utilize different decks of cards that represent a different class in the game: Warrior, Rogue, Hunter, Druid, Paladin, Priest, Mage, Warlock, and Shaman. The Death Knight and Monk classes have not been added yet for players, though they will be available later on as they are in development.
Check out the official site for Hearthstone here, and make sure to pick up this strategy card game.