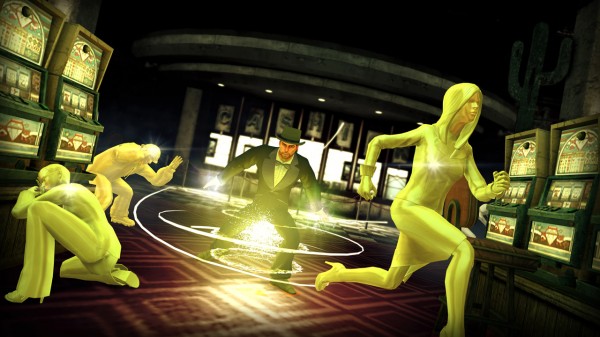 Saints Row IV has had a decent amount of DLC already out for it, plus Volition and Deep Silver has kept a pretty steady stream of it to boot, so it comes as no real surprise that they release more DLC today. The real surprise however is in the amount of it that has come out today.
Saints Row IV gets 5 brand new DLCs today a wide variety of content from several money based abilities in the Bling Bling Pack, to FREE costumes designed by fans in the Reverse Cosplay Pack, to a new weapon called The Polarizer also designed by a fan, plus content packs with College Daze and Game On.
For a better look at what some of these DLCs will be adding, players can check out the images in the gallery below, but for more information on everything the Bling Bling Pack brings players can watch the trailer embedded below. Those interested in the DLC can download it right now for Saints Row IV on Steam and Xbox 360, while PS3 will be getting it next week.