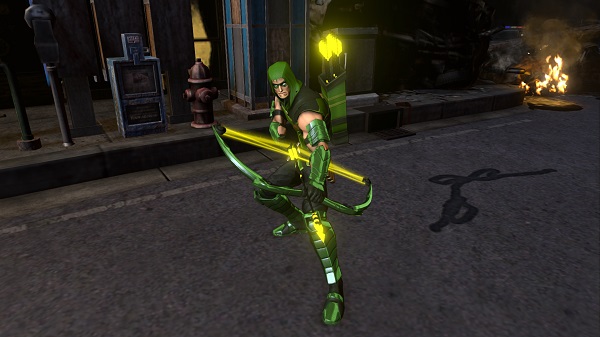 Warner Bros. Interactive Entertainment and Turbine have recently announced that their open beta for Infinite Crisis will begin on Friday, March 14th.
The exciting new multiplayer online battle arena title is set in the DC universe, allowing players to utilize the DC heroes we've all come to love. This newest update reveals three new heroes: Mecha Superman, the Green Arrow, and Aquaman. These will be available for play alongside Superman, Batman, Superwoman, and more. The open beta will reveal Infinite Crisis's new tri-lane map, "Gotham Divided", in addition to the new heroes. Below, you'll find the trailers that show what skills they each possess and what they are like when you play them.
Make sure to keep an eye out for this exciting MOBA game, and for more information, check out their site here.
Mecha Superman
Aquaman
Green Arrow