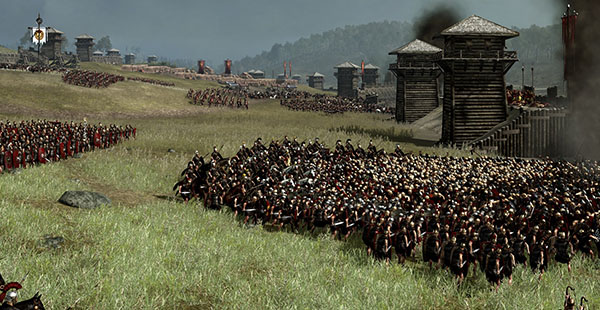 The upcoming Total War: Rome II campaign DLC, Caesar in Gaul, will feature a new historical battle on the ancient Gallic hills. Creative Assembly has posted an ultra high-res, panoramic screenshot depicting the battle of Alesia.
The hilltop fort of Alesia is known for being a huge test for Caesar where he prevailed, conquering Gaul and annexing it under his empire. The siege battle has Caesar contend with not only defenders but an enormous relief army as well. Check out the full, interactive panorama on the official site.
Total War: Rome II – Caesar in Gaul is out on December 18 for PC and is currently 10% off if you pre-order at US$13.49.