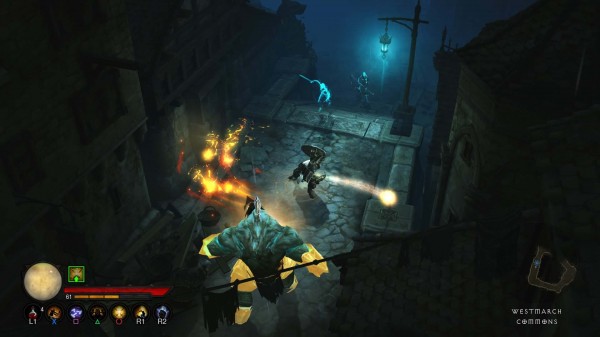 Blizzard has brought Diablo III to current-gen consoles earlier this year, in arguably better form than the PC, and will be releasing it on PlayStation 4 as well. A trailer and a set of screenshots have been shared showing the game in action on the PS4 with Blizzard promising the game to run in 1080p at a smooth 60 frames per second. Check these out below.
Called the "Ultimate Evil Edition", Diablo III on PS4 will feature a custom interface, support for the Dual Shock 4 touch pad and social functions. Not only will PS3 players be able to transfer their characters over (one-way), but this version will include the updates and new features that will come with the Reaper of Souls expansion pack on PC.
Currently the PS4 version has no release date but is expected sometime in 2014.