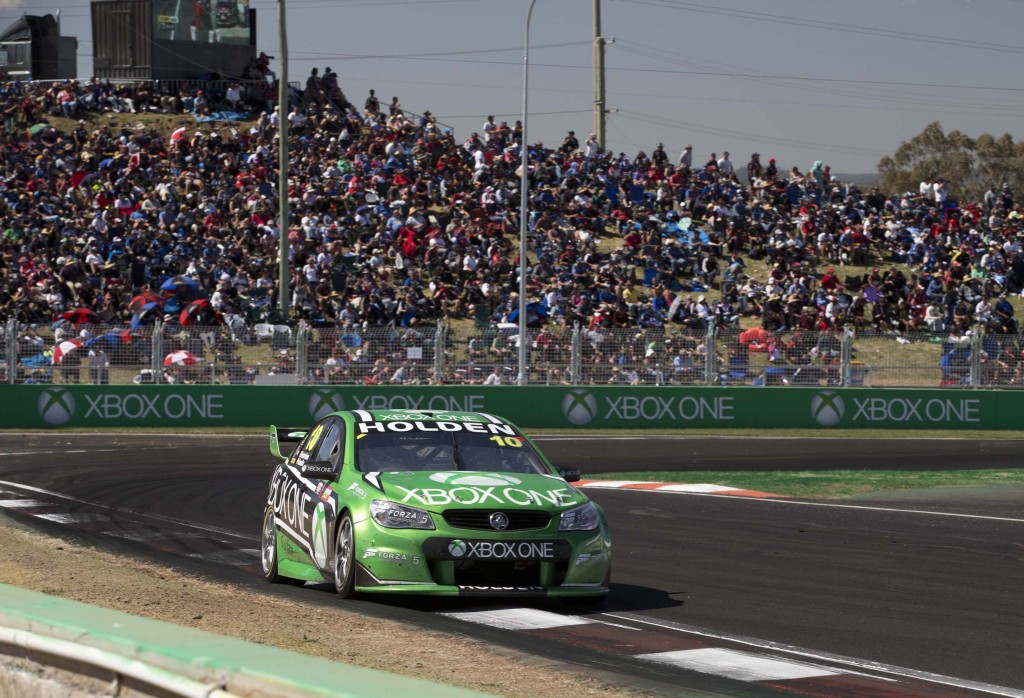 Over the weekend the Bathurst 1000 racing competition took place and Microsoft sent in their Xbox One Racing Team to compete in the event. The Xbox One Racing Team comprised of International champion drivers Andy Priaulx and Mattias Ekström. Both men raced ferociously in the six-hour epic race, making it in at 10th in the race.
The car driven was the gorgeous Xbox One rally car, which is designed in order to promote both the upcoming Xbox One console and launch title Forza Motorsport 5. The race was intense and I'm sure Microsoft are more than pleased with their impressive 10th place positioning in the legendary Bathurst 1000 event at Mount Panorama.

Forza Motorsport 5 and the Xbox One will both be launching on the 22nd of November, 2013. Stay tuned for further coverage on Forza Motorsport 5 and the Xbox One in the lead up to their releases.