Tomorrow is the 12th of October, 2013. That date doesn't only mean that Pokemon X and Y will finally be release, but it also signifies the launch of the latest addition to the Nintendo handheld console family, the Nintendo 2DS.
The Nintendo 2DS is essentially a Nintendo 3DS without 3D capabilities and hinge to shut it. What it does do however is everything else the 3DS can do but for a cheaper and more affordable cost.
The console is set to release in two colour variants: Black + Blue and White + Red. Both versions of the console look great and contain just as much power as the 3DS console.
The Nintendo 2DS surely looks to be a superb entry point device for those wanting to get in on the excellent handheld gaming action but unable to just over the price curve.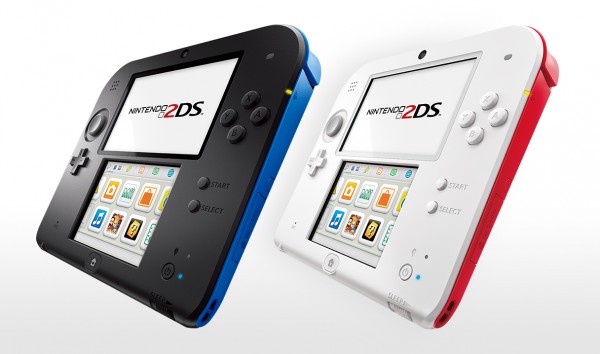 Each purchase of the Nintendo 2DS includes the following: the Nintendo 2DS System, Nintendo 2DS stylus, AC Adapter, SDHC Memory Card 4GB, 6 AR Cards and User's Manual.
You can pick up a Nintendo 2DS starting tomorrow for the standard retail price of AU$149.95. This certainly looks to be a great entry point for those yet to make the jump at Nintendo's handheld offerings.