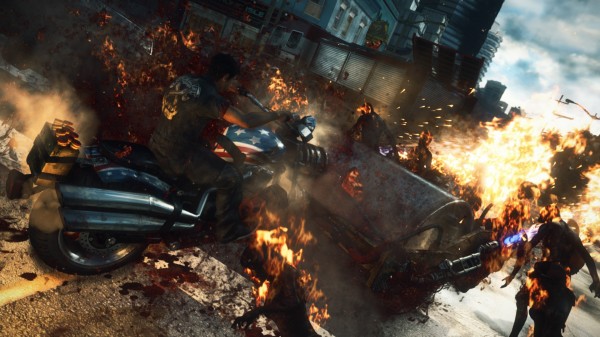 In case some people missed the screenshots from Gamescom, Microsoft and Capcom Vancouver have released a short cinematic trailer showing off one of the more ridiculously awesome vehicles in Dead Rising 3. The vehicle is of course the "Roller Hawg" the combination motorcycle and steamroller.
The trailer may be short, just 30 seconds, but showing off just a little of what the Roller Hawg can do is really more than enough. Fans should be more than ready to want to try it out for themselves in Dead Rising 3. Those wanting to see the Roller Hawg prepped and ready to crush and burn zombies can find the trailer embedded below.
Dead Rising 3 is currently set to release as a launch title for the Xbox One on November 22nd, 2013, but those wanting to ensure themselves a Day One edition of the game can preorder the game now.