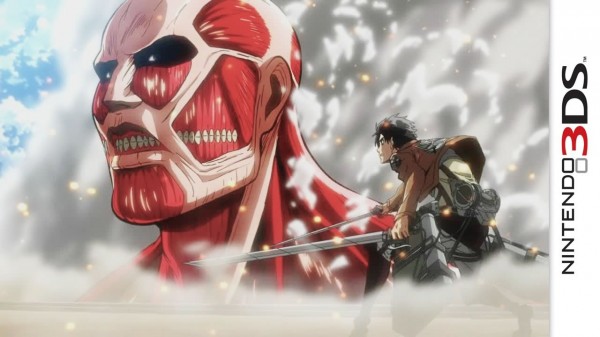 At last night's Nintendo Direct conference, Nintendo President Satoru Iwata presented a brand new trailer for the upcoming 3DS video-game adaptation of anime and manga phenomenom, Attack on Titan.
The brand new gameplay trailer highlights several of the games major features and focuses particularly on the 3D maneuver gear combat action. Also featured is the relatively detailed character creation aspects of the game.
The game itself is titled Attack on Titan: Last Wings of Humanity. It follows the same story as the anime series and lets players take control of their favourite members of the Survey Corps including Eren, Mikasa and Armin.
You can check out the trailer for Attack on Titan: Last Wings of Humanity below.