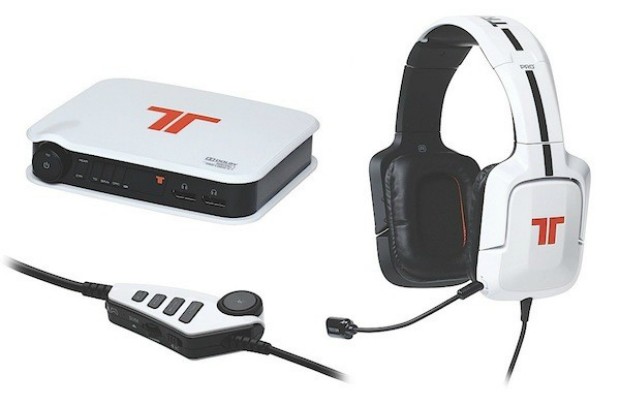 Mad Catz, one of the top designers of gaming products, has announced some exciting news with shipping of their new TRITTON Pro+ True 5.1 Surround Sound Headset for use with Mac and PC. Announced first back in E3 these headsets offer an array of impressive features including the aforementioned 5.1 surround sound with four separate drivers in each ear to deliver crisp quality sound, the headset also has no need for a separate decoder unit and uses the computers sound card to process audio. Also included is the bonus option of the Selectable Voice Monitoring, a useful option that allows gamers the option of whether they want to hear their own voice in the headsets or not. The headset will also feature light weight and flexible construction for ease of use during long gaming sessions.
When initially unveiled back in June the response was pretty positive. President and CEO of Mad Catz, Darren Richardson, said "The TRITTON Pro + headset received a warm reception with the passionate gamers at E3 thanks to its advanced feature set and multiple speakers, delivering highly accurate sound separation, ideal for online gaming; We believe the TRITTON Pro+ for Windows PC and Mac will enable us to further diversify our platform base within the high-end audio category."
For more information on Mad Catz, its other products, and other related information you can visit their official website.