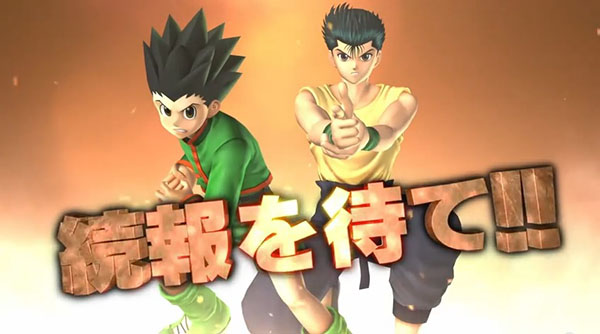 Namco Bandai has released the next trailer for the anticipated Shonen Jump mash up brawler, J-Stars Victory VS, ahead of its playable debut at the Tokyo Games Show this year.
This time we finally get to see Hunter x Hunter's Gon Freecss and YuYu Hakusho's Yusuke Urameshi, albeit in a small teaser at the end. The bulk of the video shows characters that we've already seen including Monkey D. Luffy, Toriko, Goku, Naruto Uzumaki, Ichigo Kurosaki, Kenshin Himura, Kankichi Ryoutsu and Gintoki Sakata. All kicking the proverbial rear.
Here's a recent batch of screenshots in case you missed it. Check out the trailer below and let us know if this will be your first game import!