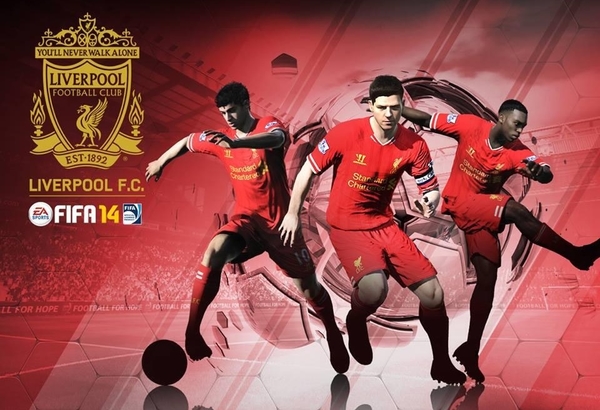 Liverpool FC put pen to paper today to sign a new 3 year partnership with Electronic Arts Inc. What does this partnership mean for the fans? Liverpool FC fans will be able to play selected fixtures through the season at their home ground, Anfield. There will also be monthly chances to win prizes all season long through the EA Sports Goal of the Month competition where fans can upload their best goals to be in with a chance of winning.
Jamie McKinlay, Vice President of Marketing at EA Sports drove home the importance of an authentic sporting experience, saying, "We're looking forward to delivering that authenticity, as well as a wide range of new and engaging initiatives for this historic club and its fans."
Over half a million registered Liverpool FC fans will be able to experience playing their favourite players like never before with new, improved 3D digital head scans of some of the fan favourites. Players like Steven Gerrard, Daniel Sturridge, and Phillipe Coutinho are just a few of the players that will be stunningly rendered in FIFA 14 when it is released on the 27th of September. The Xbox One and PS4 versions will be released later in the year and the Xbox 360, PS3, and PC will all be supported in the UK.
Fans of Liverpool FC will have access to a lot of extra content from EA, including a free downloadable cover of FIFA 14 featuring three of their top players, match simulations, wallpapers, and behind the scenes images of a pro-player competition where it will be determined  if anyone can dethrone Jose Enrique from his  title of "FIFA King of Anfield."
Barcelona F.C, one of the great powers of the football world also made a deal with EA this week. Read more about it here. Be sure to check out the Liverpool Fifa 14 trailer below.