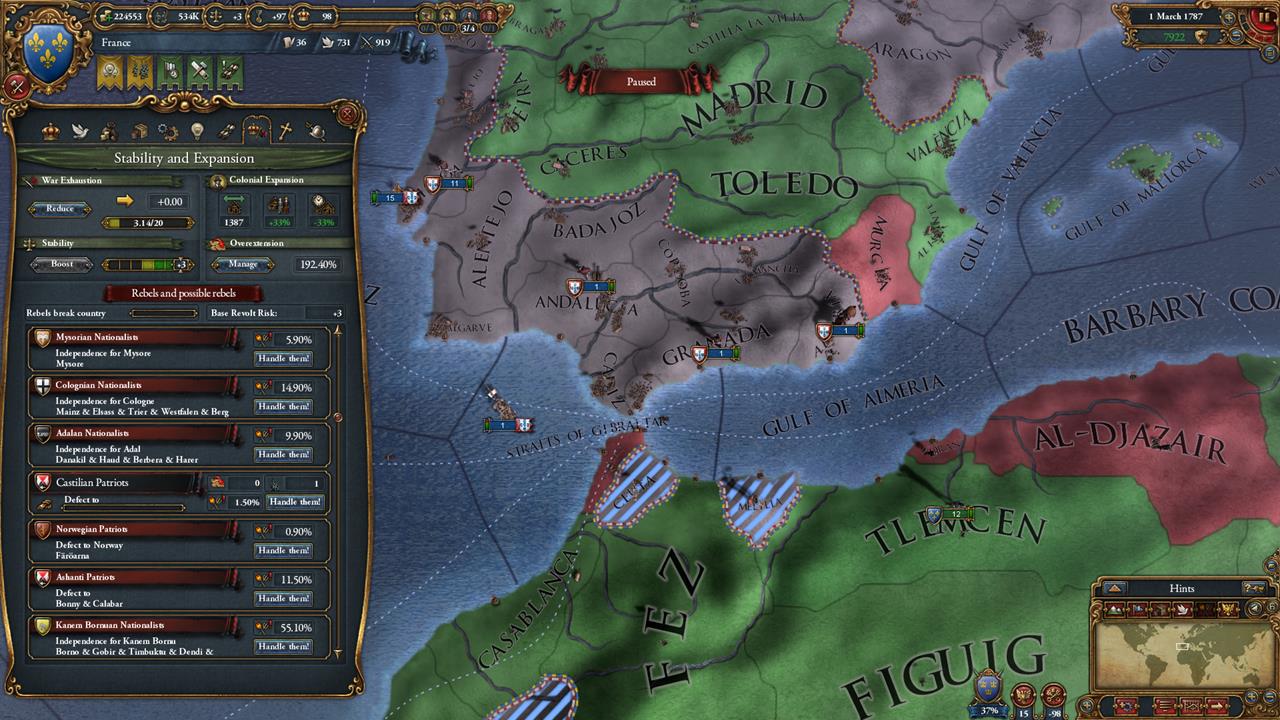 Your dreams of leading a global empire shall lay dormant no longer, as the ultimate grand-strategy game – Europa Universalis IV – has launched today for PC, Mac and Linux users worldwide.
Take control of a nation in the 'Age of Discovery' and reshape history (an example of which can be seen in the launch trailer directly below) as you battle ruthless A.I. in an extensive single-player campaign and defeat your friends in 32 player multiplayer. Explore, trade, declare war, preach diplomacy, spread religion and expand your empire. We were just recently given a hands-off preview session with the title, and fans of the series/genre will be satiated, believe us.
'Empire of Sweden'
The following is a list of Europa Universalis IV's main features:
Make your own decisions: Nation building is completely flexible and the possibilities are endless.
Bring out your negotiating skills in a deeper diplomatic system: Use coalitions, royal marriages and support for rebels and explore the possibilities of the new unilateral opinion system.
Use your Monarch Power: Experience the new system of monarch power where your choices are influenced by the caliber of the man you have at the top and will direct the ebb and flow of gameplay.
Experience the all new trade system: The trade system adds a new dimension to the great trade empires of the period. Gain control of vital trade routes and make the wealth of the world flow to your coffers.
Experience history coming to life: The great personalities of the past are on hand to support you as you make your mark on thousands of historical events
Turn the world into your playground: Enjoy hundreds of years of gameplay in a lush topographical map complete with dynamic seasonal effects.
Engage in Cross-platform Multiplayer: Battle against your friends or try the co-operative multiplayer mode that allows several players to work together to control a single nation with up to 32 players. Featuring hotjoin, improved chat, new matchmaking servers and support for a standalone servers.
Create your own history & customize your game: Europa Universalis IV gives you the chance to customize and mod practically anything your heart may desire and uses Steam Workshop.
You can purchase the game for $39.99 through Steam and other digital distributors, or shell out an extra $5 for the Deluxe Extreme Edition. If you want to try before you buy, a demo is currently available, allowing players to sample 28 years of in-game time. Happy conquering!